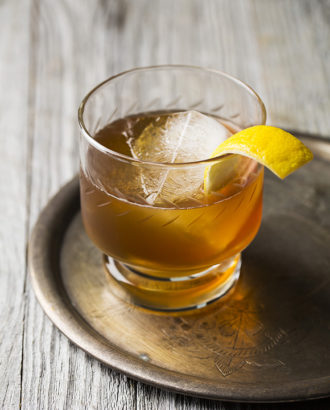 This delicate chamomile cocktail combines a DIY chamomile cordial with bourbon, madeira and bitters.
½ oz. chamomile cordial
1 oz. Blandy's Rainwater Madeira
2¼ oz. bourbon (Johnson uses Buffalo Trace)
3 dashes Angostura bitters
Lemon peel
Tools: mixing glass, barspoon, strainer
Glass: Old Fashioned
Combine all ingredients and stir with ice. Strain into an Old Fashioned glass filled with a large ice cube. Express a lemon peel over the drink and discard the peel.
Dev Johnson, Employees Only, New York City