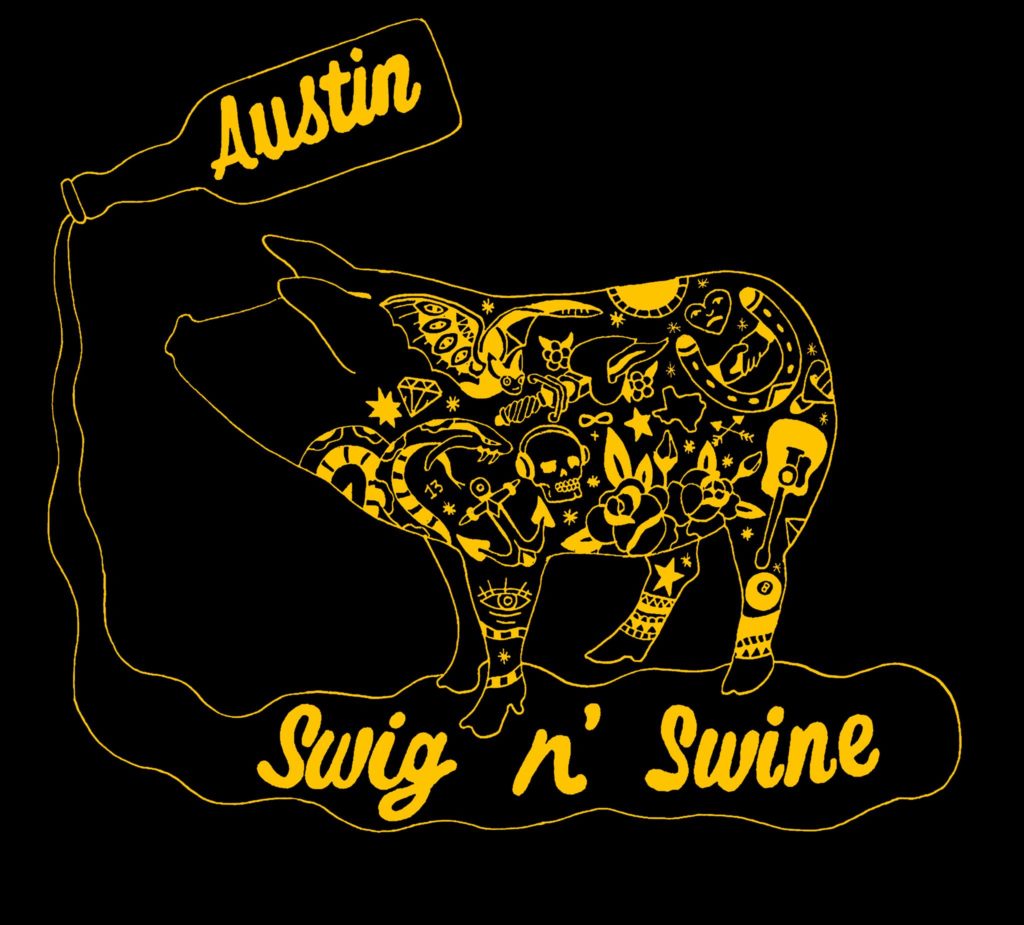 SXSW is just around the corner, and that means you lucky conference goers are in for a heaping dose of great food, movies, ground-breaking tech events, music listening, partying and more. Just when you thought your schedule was packed enough, we're here to add one event to your list—Swig n' Swine!
Yes, that's right. Our friends The Bon Vivants—the crew behind the industry-loved charity event "Pig N Punch" at Tales of the Cocktail, and it's now traveling spin off event, Swig n' Swine—are taking to SXSW.
It all goes down at Half Step Bar on Sunday, March 22 from 2 PM – 8 PM. Expect 9 barrels (yes, barrels) of punch crafted by The Bon Vivants, games and live music by – Down and Outlaws, Sexx, Eric Lilavois and Jacuzzi Boys, with more to be announced. The Bon Vivant's very own Scott Baird will be roasting a whole hog alongside local chefs Joshua Jones of Salt & Time Butcher Shop and Salumeria, Alexis N. Chong from Sway, and Jesse Griffiths from Dai Due.
There is a required donation of $30 at the door, which gets you a signature Swig n' Swine Austin tank, plus food and drink.
Event proceeds will be donated to Austin's own KIPP Austin who believes that every child, regardless of economic background has the right to an exemplary education and will empower their students to thrive in and graduate from college, choose their paths, and positively impact their communities. A large group of bartenders also just volunteered at their campus for a day on March 1st.
To RSVP or for more details, visit the event page.