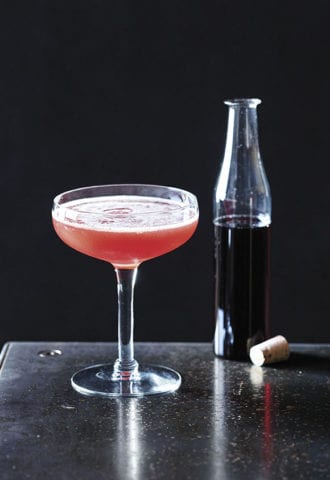 Robert Simonson calls the Jack Rose "one of the best known of the apple brandy cocktails," citing this recipe from Boston bartender Jackson Cannon as an exceptional version of the drink. The debate on lime juice versus lemon wages on, but in Cannon's iteration from Eastern Standard, he chooses lemon for delicious results.
2 oz. applejack
¾ oz. grenadine
¾ oz. lemon juice
Tools: juicer, shaker, strainer
Glass: cocktail
Shake ingredients with ice and strain into a chilled glass.
"Reprinted with permission from 3-Ingredient Cocktails: An Opinionated Guide to the Most Enduring Drinks in the Cocktail Canon by Robert Simonson, copyright © 2017. Published Ten Speed Press, an imprint of Penguin Random House LLC."