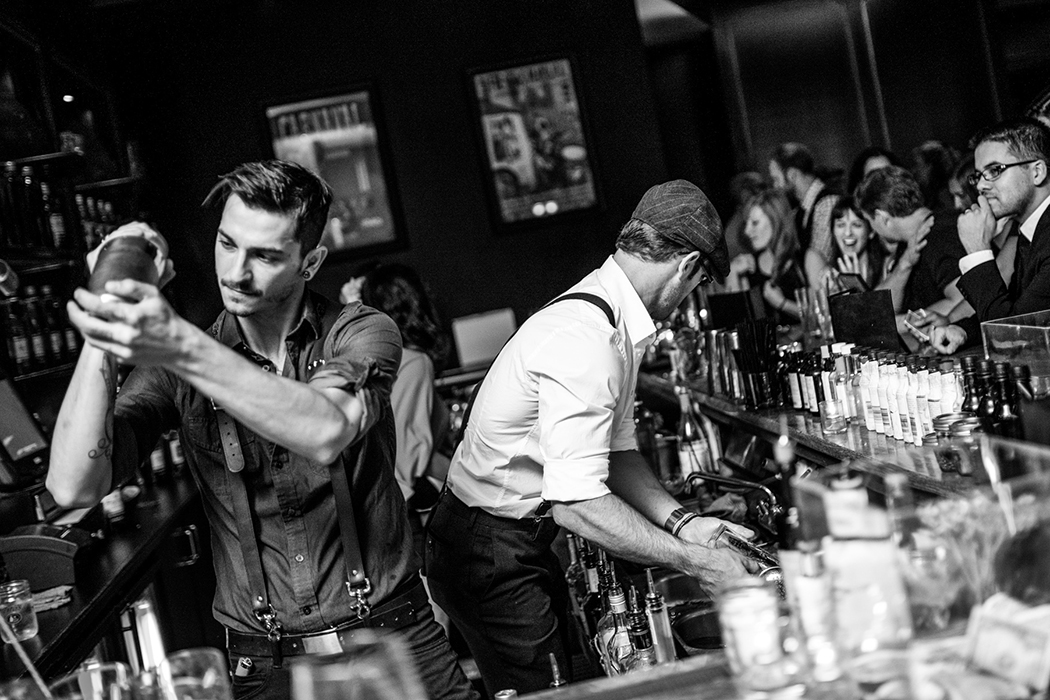 When Doug Frost, Brandon Cummins and Ryan Maybee launched the Greater Kansas City Bartending Competition in 2007—a small, local event that would eventually evolve into the Paris of the Plains Festival—they weren't sure about what reaction it would spark from the locals. "I think people were probably expecting it to be a flair competition with bartenders throwing flaming bottles into the air," Maybee says, citing Kansas City as a veritable cocktail wasteland at the time. But today, thanks in part to the festival, the city has become a hub for cocktail culture. "To see how far it's come now, it's totally night and day. I like to think we helped contribute to that."
POP Fest is now considered one of the cocktail industry's most celebrated events, drawing enthusiasts and bartenders from around the country for a multi-day immersion into Kansas City booze culture. Like Tales of the Cocktail in New Orleans, POP Fest offers a series of seminars, events and other opportunities for networking, but with a unique emphasis on all things Midwest.
In true regional fashion, it's a smaller, more relaxed version of some of the larger festivals around the country (there's only one track of events and seminars, making the line-up very accessible), and participants are reminded to treat the event "as a marathon, not a sprint," as guest bartender Sean Kenyon of Williams & Graham often cites at the beginning of each year's festivities. And Maybee, Frost and Cummins also work to make sure the festival highlights the cultural virtues of Kansas City. "We're excited to show off to people who are coming in from around the country. Not just what's going on behind the bar, but with music and art and food and the whole thing," Maybee says.
This year, they'll place a heavier focus on local cuisine with a Crown Royal-sponsored BBQ and cocktail pairing event featuring local chefs and bartenders, and they'll also put a bigger spotlight on local music. "Kansas City is known for blues and jazz, but we've got some pretty cool other music as well, so we're highlighting other styles of music that are flourishing in the Midwest, too," Cummins says. "We're doing a tribute to Latin Jazz, involving a bluegrass band, Irish band and other folk musicians."
One of the annual highlights that best captures the spirit of the festival is the Midwestern Melee, which features four competing bartending teams from four cities. This year, there will be teams from Denver, Indianapolis, Omaha/Lincoln and Milwaukee, and instead of having each team composed of a single bar staff from one city, teams will combine bartenders from each city. Maybee is also excited to switch up the opening festivities this year by hosting the Beefeater Global Bartender competition, MIXLDN on Thursday night.
Paris of the Plains Festival will take place September 10-13. For more information and to purchase tickets, head to the official website.