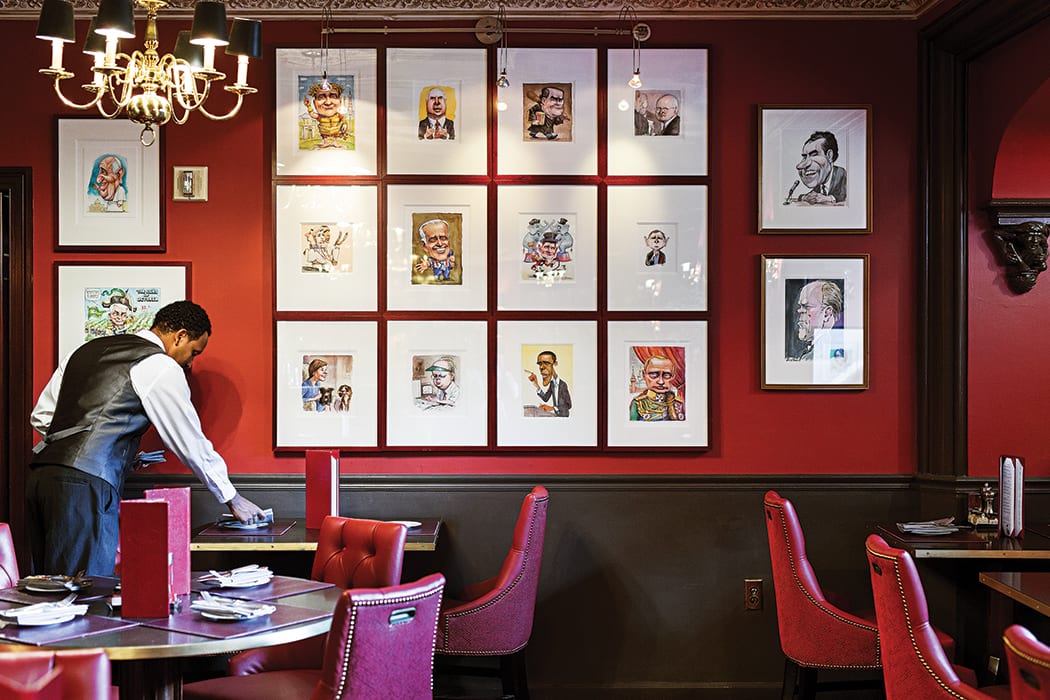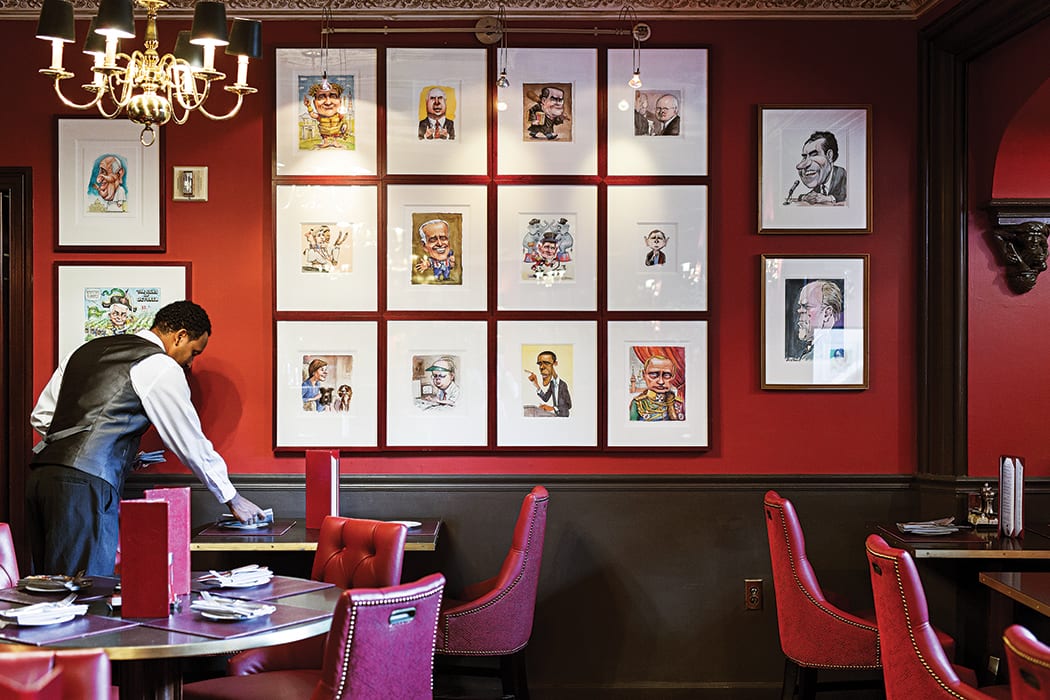 As a bartender in Washington, D.C., you learn to keep your mouth shut. What you hear across the bar is sometimes the stuff of political secrets and intrigue, and the person sitting across from you may be the thin line between our continued existence as a nation and the collapse of civilization.
Think I'm exaggerating? Ask the official who showed up for a briefing with the Secretary of State the next morning, disheveled after a night of drinking at my bar, The Columbia Room. While he revealed no secrets that night (except his love of dry Martinis), it was how bad days in Washington begin.
It happens. And it happens—or rather, happened—most often at Off the Record, a political hangout in the basement of the Hay Adams Hotel, kitty-corner to the most important address in the city: 1600 Pennsylvania Avenue. Off the Record is subterranean; you follow a small staircase across from the hotel's elevators to find it, but the basement barroom feels luxurious, with red tufted sofas, dark mahogany tables and a gilded fireplace. On my last visit, the man sitting across from me in a tuxedo was not at all out of place. The faces in caricature that adorn the walls—senators, presidents and members of Congress—are and were the bar's patrons. Veteran bartenders describe presidents and presidential candidates dishing across the stick.
But that doesn't happen much anymore. The decor is more an anachronism of a Washington, D.C. that is long gone, where bartenders would discuss politics with political officials, who would sit together sharing classic cocktails that were then just called "cocktails." Journalists would stand nearby, often just as inebriated as the subjects of their intrigue. Washington worked. And Washington drank. That Washington seemed infinitely more agreeable.
It was a time when journalists would gather and drink until 3 a.m. (but still file several thousand words before noon), across from politicians snug in booths with their mistresses, and no one said a thing, especially not bartenders.
Afterward, in the sober light of day, rivals might share a moment and a quip, often leading to some sort of understanding or agreement, or at least a more docile interaction.
Off the Record is a Washington monument in that regard. It reflects an older Washington that believed in politics, not just politicking. And while you can still stop by this basement bar and sip an Old Fashioned and hear political talk, today, it's more typically from black-suited, brown-shoed lobbyists. But if you use your imagination, you can almost hear the echo of past conversations from the most powerful people in the free world, spoken over gin and whiskey.
As Washington fills with moving trucks for new senators and members of Congress, along with a new president (and an army of staffers and lobbyists), I make this plea to the country that sends these people to my hometown: Please send better drinkers. Email investigations and Twitter rants got all the attention in the recent election, but there's a more important issue that underlies the effective machinations of governance: Things might just work better for everyone if both sides of the aisle sat together again for drinks.
This article was first published in the January/February 2017 print edition.