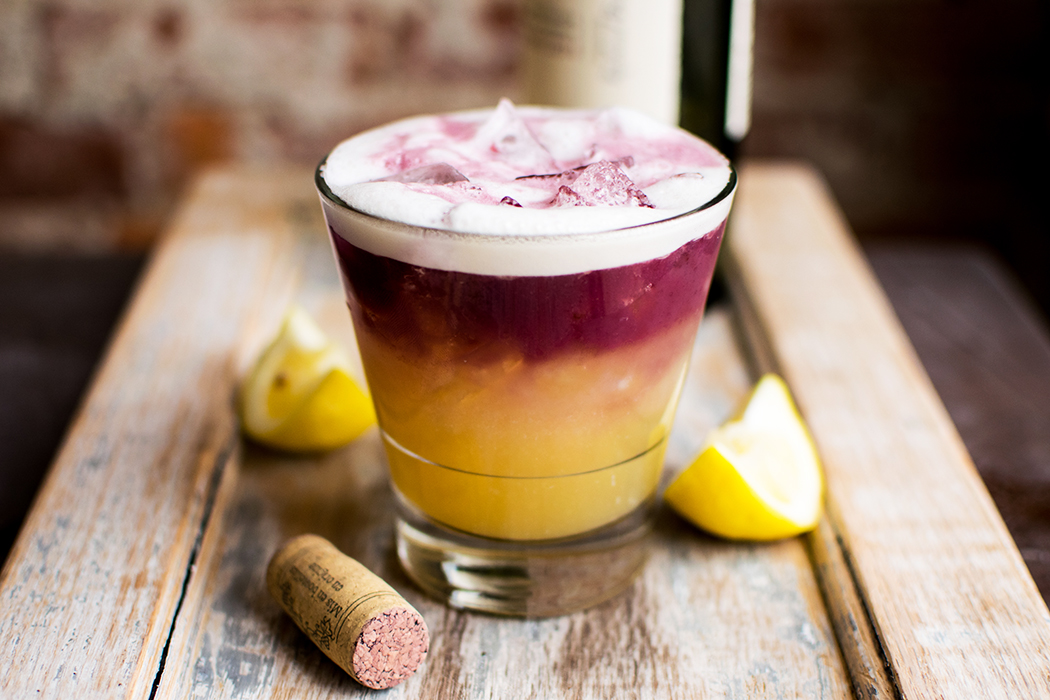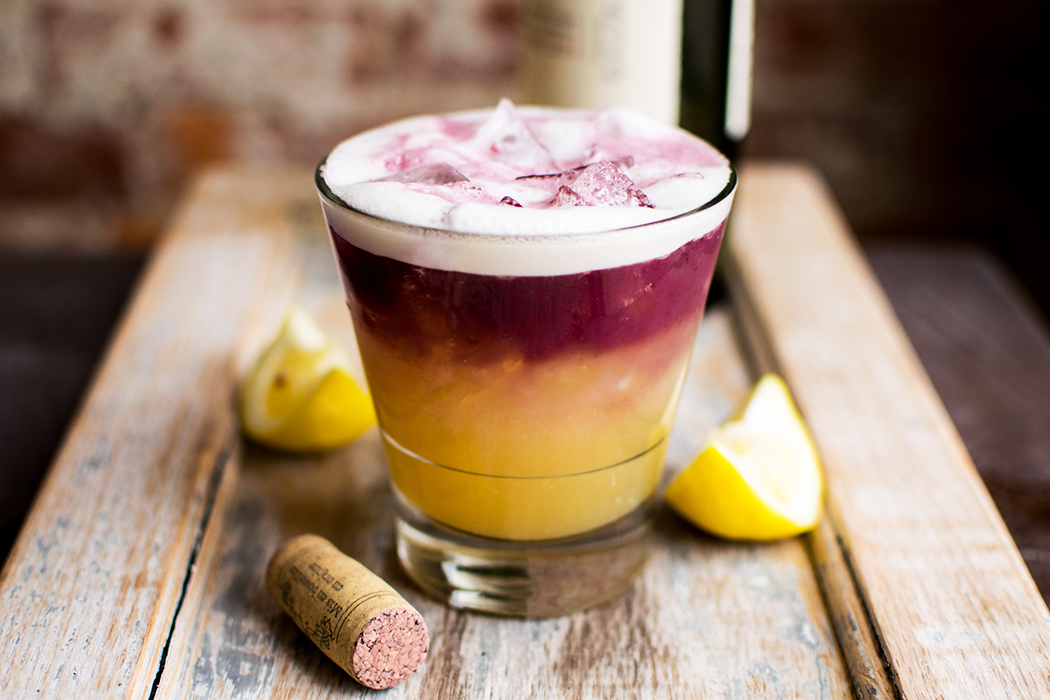 The New York Sour boasts all the deliciousness of a classic Whiskey Sour, with the added boost of a dry red wine float. Egg whites add body and texture, but are optional.
2 oz. rye whiskey
¾ oz. simple syrup
1 oz. fresh lemon juice
1 egg white (pasteurized, if you like)
1 oz. malbec, or another dry red wine
Tools: shaker, strainer
Glass: rocks
Combine all ingredients, except wine, in a shaker and shake for 15 seconds until egg white emulsify with the citrus. Add a scoop of ice and shake for additional 15 seconds to chill. Strain into rocks glass and top with a 1 oz. Malbec float.
Adapted by Peter Landrum, Red Brick Kitchen & Bar, Dexter, Michigan