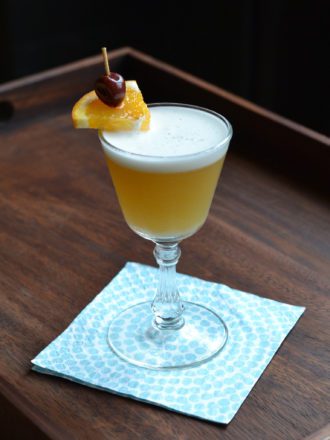 Forget sour mixes and low-quality whiskeys. A classic Whiskey Sour recipe made with good whiskey, fresh lemon juice and simple syrup can be a drink to behold. You can even add an egg white for that little extra texture.
2 oz. whiskey
¾ oz. fresh lemon juice
¾ oz. simple syrup
Egg white, optional
Tools: shaker, strainer
Glass: cocktail or sour
Garnish: cherry and orange slice
Shake all ingredients with ice, strain into a chilled glass and garnish.