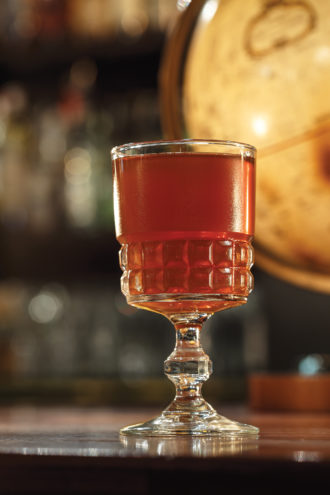 The classic Toronto is one of the most underrated whiskey cocktails, with it's alluring balance of soft whiskey and bitter Fernet-Branca. This remix adds sweet vermouth and honey syrup to the recipe, and swaps American bourbon for the original Canadian whiskey. May we suggest drinking one as a nightcap?
1½ oz. bourbon
½ oz. sweet vermouth
1 tsp. Fernet-Branca
2 tsp. honey syrup
Tools: mixing glass, barspoon, strainer
Glass: cocktail
Garnish: lemon twist
Combine ingredients in mixing glass and fill with ice. Stir well until chilled; strain into chilled glass. Garnish.
Josh Pape, Vancouver, B.C.