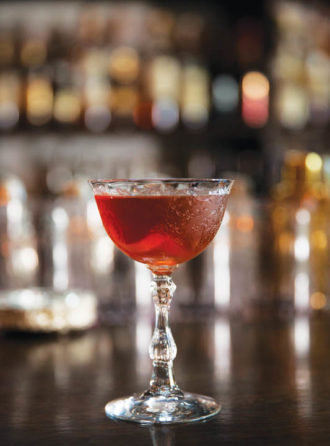 First created to highlight the more mellow tones of Canadian whisky, the Toronto Cocktail has found renewed popularity thanks to bartenders like Seattle's Jamie Boudreau.
2 oz. Canadian whisky
¼ oz. Fernet Branca
¼ oz. simple syrup
2 dashes Angostura bitters
Tools: mixing glass, barspoon, strainer
Glass: coupe or cocktail
Garnish: orange peel
Combine ingredients in a mixing glass with ice. Stir well and strain into a chilled glass. Twist orange peel over the drink and use as garnish.
Adapted by Jamie Boudreau of Canon from The Fine Art of Mixing Drinks, by David Embury