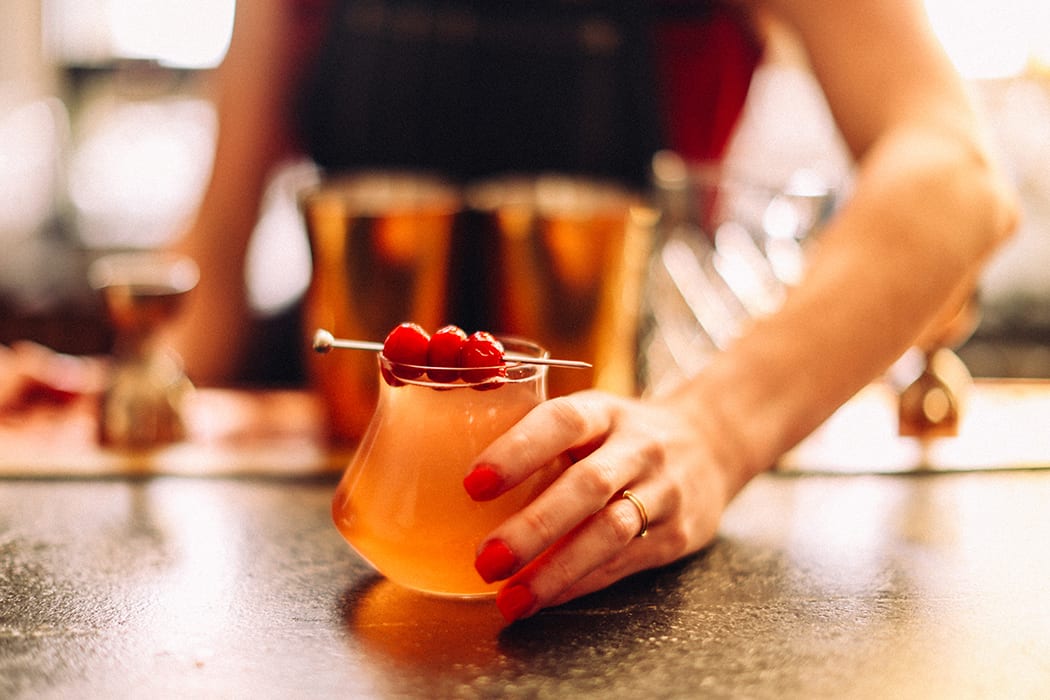 With the goal of making a cocktail that highlights the sweet-tart flavor of Spanish sidra, A Rake's Progress bar manager Morgan Stana considered two ingredients that pair naturally with apples: cranberry and ginger. I wanted a low-ABV and refreshing option, so I let the sidra be the key ingredient," she says. (Tip: the cranberry-ginger syrup used in this cocktail also tastes great lengthened with soda and garnished with fresh rosemary as a booze-free holiday option.)
4 oz. sidra
1 oz. cranberry-ginger syrup
¾ oz. white verjus (such as Noble or Kokomo, or fresh lemon juice)
Tools: barspoon
Glass: snifter
Garnish: fresh cranberries
Combine all the ingredients in the glass and ad ice. Stir to combine, then garnish.
Cranberry-Ginger Syrup
2 oz. sugar
2 oz. fresh cranberries
8 oz. water
¼ bulb of ginger, peeled and sliced
Combine the ingredients in a saucepan and heat on medium high heat, stirring frequently, until all cranberries burst (about 15 minutes). Strain and let cool.
Morgan Stana, A Rake's Progress, Washington, D.C.
---
Did you enjoy this recipe? Sign up for our newsletter and get weekly recipes and articles in your inbox.