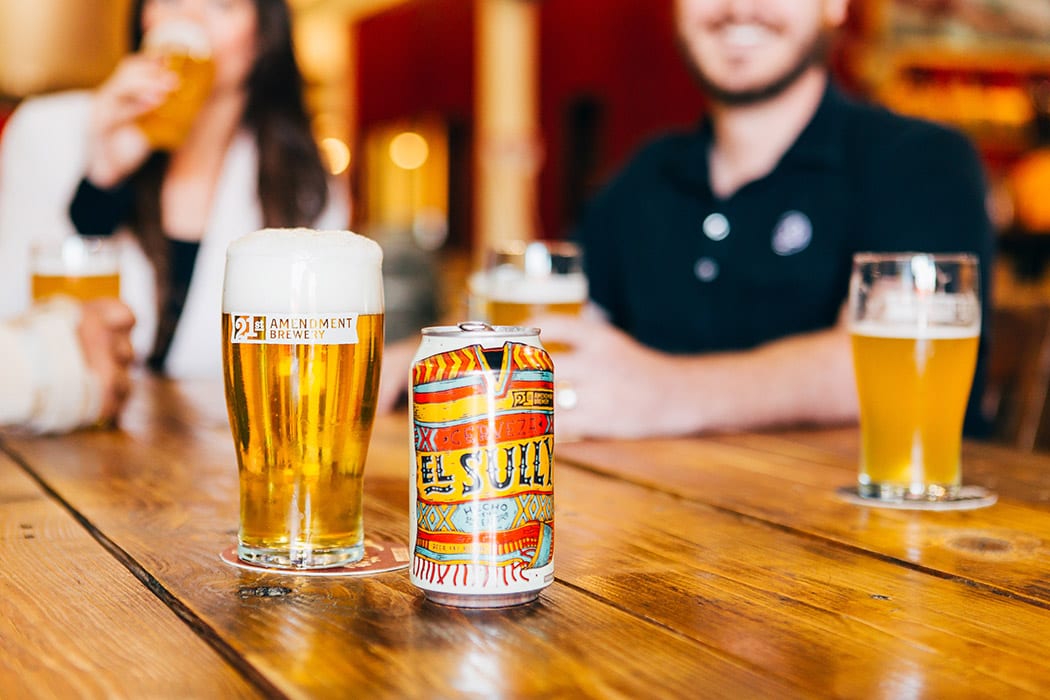 Favored for their light body, ultra-crisp finish and tendency to land on the lower end of the ABV spectrum, Mexican lagers have long been a go-to for American beer drinkers. The style has also recently expanded in craft brewing circles, with breweries across the country adding their own twists to the category, both seasonally and year-round. These lagers are especially refreshing for summer sipping—here are five to try.
Melvin Brewing | HeyZeus Mexican Style Lager
Alpine, Wyoming, 5.2 percent ABV
Wyoming-based Melvin Brewing made its name with bold IPAs and double IPAs, so it surprised some to see a pale, Mexican-style lager added to their lineup. But HeyZeus delivers a light, crisp beer with some of the bright, hoppy aromas and bitterness of an American pale ale, offering a very drinkable mash-up of the two styles.
21st Amendment Brewery | El Sully
San Leandro, California, 4.8 percent ABV
Taking its moniker from a nickname for 21st Amendment co-founder Shaun O'Sullivan, El Sully made its way into the brewery's year-round can lineup after being a long-time draft-only favorite. As pale as straw and squeaky clean on the palate, the beer is brewed with flaked maize, in addition to the standard Pilsner and Vienna malts, then fermented with a Mexican lager yeast strain.
Sesión Negra | Mexican Style Lager
Hood River, Oregon, 5 percent ABV
The newest addition to Full Sail Brewing's popular Session lineup following the Sesión Cerveza, the Negra is a Mexican-style dark lager, also available year-round. The beer's toasty caramel notes and sweet bready aromas are complemented by a crisp bitterness and a clean, refreshing finish.
Oskar Blues | Beerito Mexican Lager
Longmont, Colorado, 4.5 percent ABV
Like a stubby, foil-wrapped burrito in its monochromatic silver can, Oskar Blues' Beerito is a Mexican-style amber lager. The full-bodied brew boasts a nice bitterness up front from the noble hops, balanced with the sweet, toasty flavors of bread and honey. And at just 4.5 percent ABV, it's easier to crush than a real burrito.
Flying Dog | Numero Uno Agave Cerveza
Frederick, Maryland, 4.9 percent ABV
Flying Dog originally released Numero Uno in the summer of 2014 as part of their rarities collection, but the lager proved so popular that it's now part of the brewery's year-round lineup. Aiming to replicate a classic Mexican lager, they use one-third flaked maize in the malt bill, while also getting playful with ingredients like agave added at the end of the boil and lime peel after fermentation.
---
Like what you see? Get more of the best of liquid culture when you sign up for our bi-monthly magazine. Subscribe now and save up to 59%—it's just $21.95 for one year or $32.95 for two years. Click here for details.