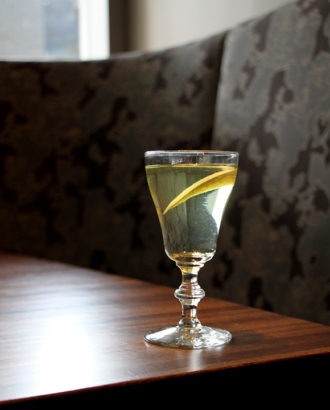 This bold, herbaceous cocktail has a salty, savory edge thanks to the combo of Green Chartreuse and St. George's unique Terroir Gin.
1½ oz. St. George Terroir gin
1 oz. Salers Aperitif
½ oz. Green Chartreuse
2 dashes Celery Bitters
Tools: barspoon
Glass: stemmed
Garnish: lemon peel
Combine ingredients in a mixing glass with ice and stir until chilled. Strain into glass and garnish with a lemon peel.
Mony Bunni, Sable Kitchen & Bar, Chicago