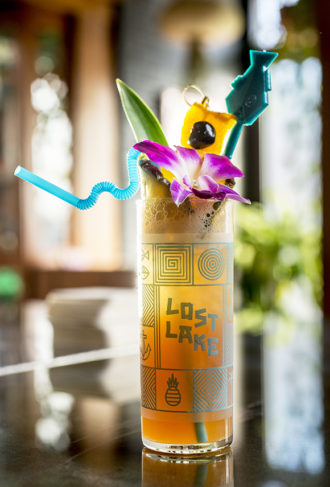 For the house drink at Lost Lake (our 2016 Imbibe 75 Cocktail Bar of the Year), Paul McGee combines classic tropical flavors with Campari and maraschino liqueur.
2 oz. aged Jamaican rum
¾ oz. passion fruit syrup
¾ oz. fresh lime juice
½ oz. pineapple juice
¼ oz. maraschino liqueur
¼ oz. Campari
Tools: shaker, strainer
Glass: tiki mug
Garnish: pineapple frond, pineapple slice, orange peel, edible flowers
Shake all of the ingredients with 1 cup of crushed ice. Strain into a mug and add more crushed ice to fill. Garnish.
Paul McGee, Lost Lake, Chicago