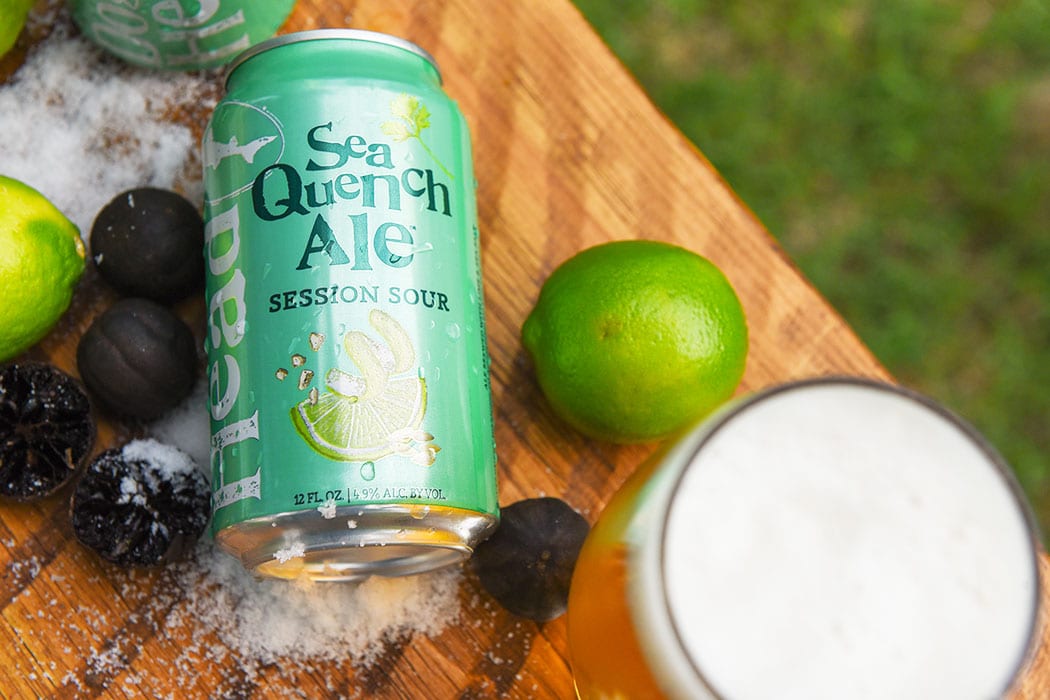 While you don't need to mow your lawn to appreciate a refreshing beer, there's extra satisfaction in cracking open a cold one after laboring under the summer sun. "Lawnmower beers are light and fairly easygoing, typically lower in alcohol and, of course, highly refreshing," says Anne Becerra, a certified cicerone and the beer director for Treadwell Park in New York City. "But it's a misconception that all these beers taste the same. There's an abundance of drinkable, exciting styles that span the flavor spectrum." Here are five of Becerra's current favorites.
Allagash Brewing Company | River Trip
With a very drinkable 4.8 percent ABV, Allagash River Trip is inspired by Belgium's rustic farmhouse ales, which were "originally brewed to refresh hard-working farmers," Becerra says. Coriander complements the beer's citrus notes, while dry hopping with Comet and Azacca "takes all those great, fruity aromatics of lemon and cantaloupe to the next level."
Industrial Arts Brewing Company | Tools of the Trade
"If I've been outside all day, especially doing something active, a bright, hoppy American pale ale is almost always my go-to," says Becerra. "One of my favorites in New York is Industrial Arts' Tools of the Trade. It's full-flavored, yet light-bodied, with wonderful hints of tangerine, grass and lemon zest, finishing with just the right amount of bitterness."
Dogfish Head | SeaQuench Ale
"You know how perfect a cold, tart glass of lemonade is on a muggy day? That's exactly the spot that Dogfish Head's SeaQuench hits," says Becerra. Brewed with black limes and sea salt, the beer is a mash-up of sorts between a gose, a kölsch and a Berliner weiss. "The fact that it's so easy to drink is probably what helped take this beer from what was supposed to be a seasonal offering to a year-round one, to what's now one of the best-selling sour beers in the entire country."
Rothaus Brewery | Tannenzäpfle Pils
"When most people think of a 'lawnmower beer,' the style they're usually thinking of is pilsner, and this is a fabulous one," Becerra says. "You may need to search a bit harder for it, but I promise it's 100 percent worth it. The soft, toasty grain flavors, balanced by herbaceous Noble hop notes and a crisp, clean finish, prove why pilsners remain one of the most influential and popular beer styles in the world."
Abita Brewing Company | Light
"I know some craft beer diehards might cringe at the idea of a 'light beer,' but it's important to note that not all light beers are created equal," says Becerra. "Abita Light is a 4 percent, all-malt pale lager—meaning no adjuncts or fillers—that actually tastes good. It's tailor-made for the sweltering Louisiana heat and will please craft and macro drinkers alike."
---
Did you enjoy this article? Get more of the best of liquid culture when you sign up for a print or digital subscription to Imbibe Magazine. Click here for special savings!