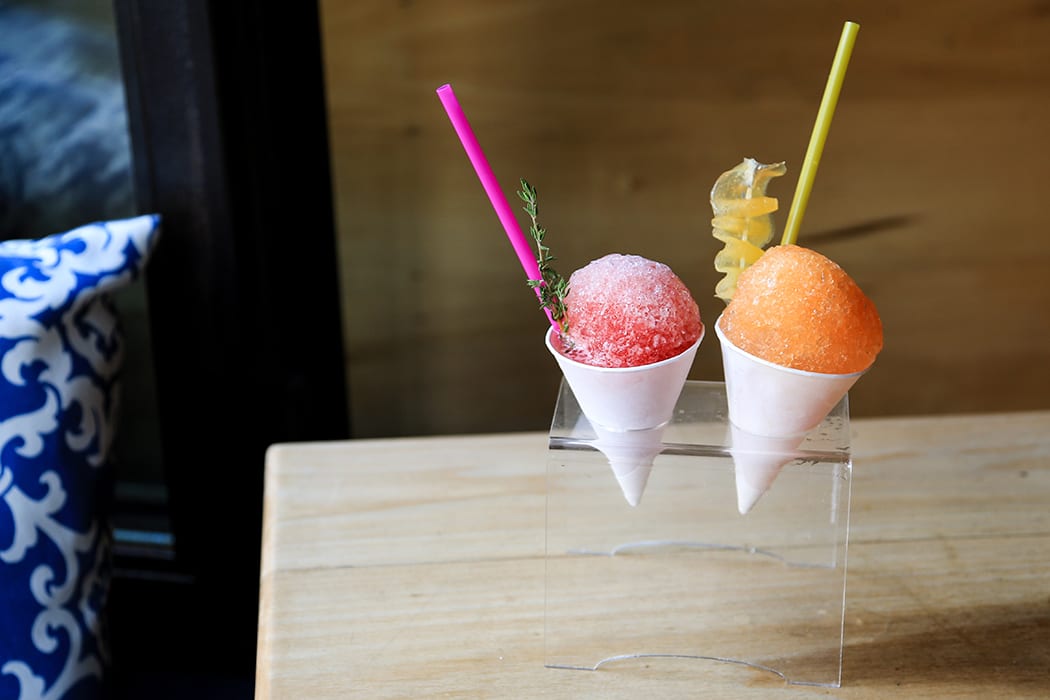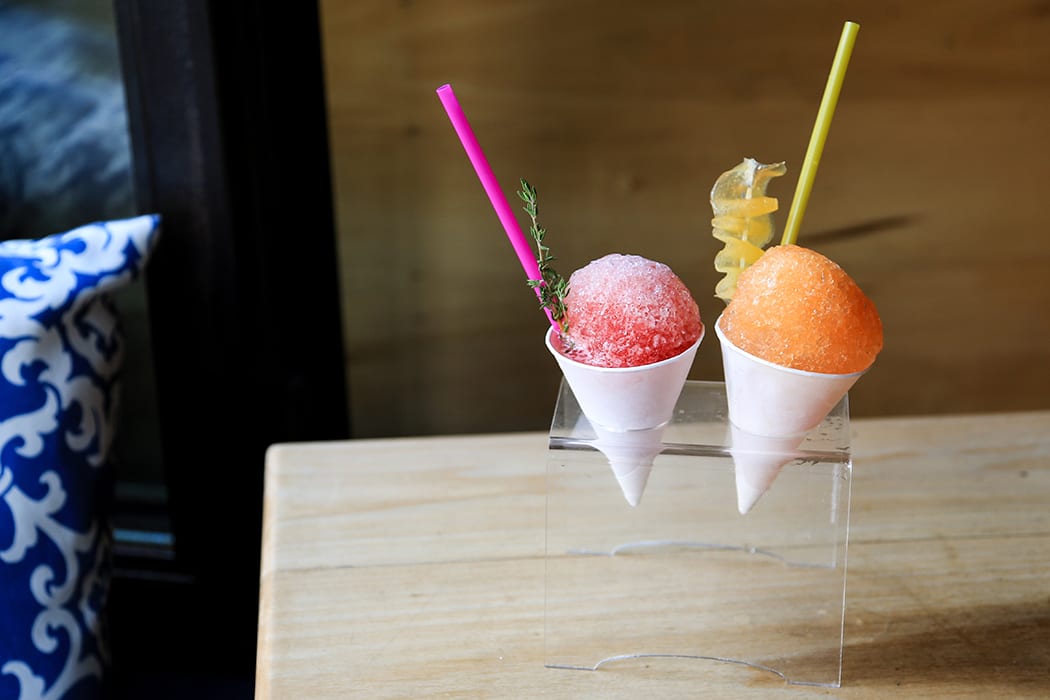 If you grew up in America, chances are you probably have fond memories of crunching on icy snow cones during your childhood. The summery staple remains as ubiquitous as ever, so much so that bartenders are even making grown-up versions in bars across the country. We tapped a few sources to get their tips for making the best versions at home this summer.
What Flavor?
Boozy snow cones should be fun and playful—it's summer, after all. At Good Times at Davey Wayne's in Los Angeles, the bar staff look to the 1970s for inspiration, playing with drinks like the colorful Grasshopper and Harvey Wallbanger. "We skew to a '70s ideal, which means the kinds of confections that peoples' palates don't really allow them to drink in volume, but they'll scarf them by the paper cone truckload," says director of hospitality Steven Sué.
Meanwhile, Andy Zolnierowicz of Fremont in Chicago opts for a rotating list of cones that include classic recipes like the Old Fashioned and Daiquiri, which share space with more outside-the-box offerings like a Rosé Sangria formula and a Skittle-infused vodka cone. "Most of the recipes I chose were cocktails that were popular when I started bartending 12 years ago," he says. "I wanted to bring the recipes back in a new form so people would remember why they ordered them before, and introduce them to new generations, too."
At Pearl & Ash in New York City, bar manager Lynlea Michaels takes a more traditional route, choosing a syrup flavor and pairing with a complementary liqueur or spirit. The Raspberry Thyme snow cone combines Byrhh Quinquina with lemon, thyme and raspberry-thyme syrup, while the Grapefruit Honey combines Bonal Quinquina with grapefruit and honey. Use guides like the Flavor Bible to find the best flavor matches if you choose the DIY route at home.
The Mixing
At Davey Wayne's, the recipes are batched together and typically boiled down to a syrup consistency before mixing to make sure the liquid is thick enough to adhere to the ice. Zolnierowicz pours each ingredient over a packed cone, allowing the ingredients to mingle naturally. He suggests taking a standard cocktail recipe, like the Old Fashioned, and splitting the proportions in half for each cone serving. Use two cups of ice per drink to achieve the best ice-to-liquid ratio. Either way, keep the liquids cold before pouring over the ice, to ensure the cone stays frosty and compact while the booze and syrup makes their way to the bottom of the cone. "Alcohol is warmer than ice, especially when you're working with room-temperature spirits like we are behind the bar," says Michaels. "Too much alcohol will cause the ice to melt faster, so try to keep your spirits and juices in the fridge until you're ready to use them to help everything stay icy."
On Ice
The right amount of crushed or shaved ice is crucial for the perfect cone. Davey Waynes has an Hatsuyaki Hc-8e shaver for a fine grind, but for the home enthusiast, there are a variety of countertop ice shavers on the market (start your hunt at amazon). If you want to DIY, Sué says, "Just put regular ice in a powerful blender and then place it in a mesh colander for 20 seconds to drain it of the excess water. Or you can go with the Lewis bag and rubber mallet approach." Just make sure the cone has a firm pack; otherwise it'll fall apart. "The ice should be firm enough that it holds its shape but not so firm that the syrup won't find its way to the bottom. I like to pack the cone, add some syrup then add a second scoop of ice and the rest of the syrup to make sure I get even distribution," says Pearl & Ash's Michaels.
Recipes
Grapefruit Honey Snow Cone 
1 cup grapefruit juice
¾ cup granulated sugar
1 cup Bonal Quinquina
1 cup honey
Combine the grapefruit juice and sugar in a saucepan and bring to a simmer. Reduce the heat to a simmer and heat until the sugar is dissolved. Allow to cool. Add the Bonal and honey to the mix and blend or stir until emulsified. Makes 4-6 servings. The syrup will keep in the fridge for 1 week. To make 1 snow cone, crush or blend ¾ cup of ice. Pack the ice into a snow cone or glass. Pour approximately 2.5 oz. of the syrup mixture per cone.
Lynlea Michaels, Pearl & Ash, NYC