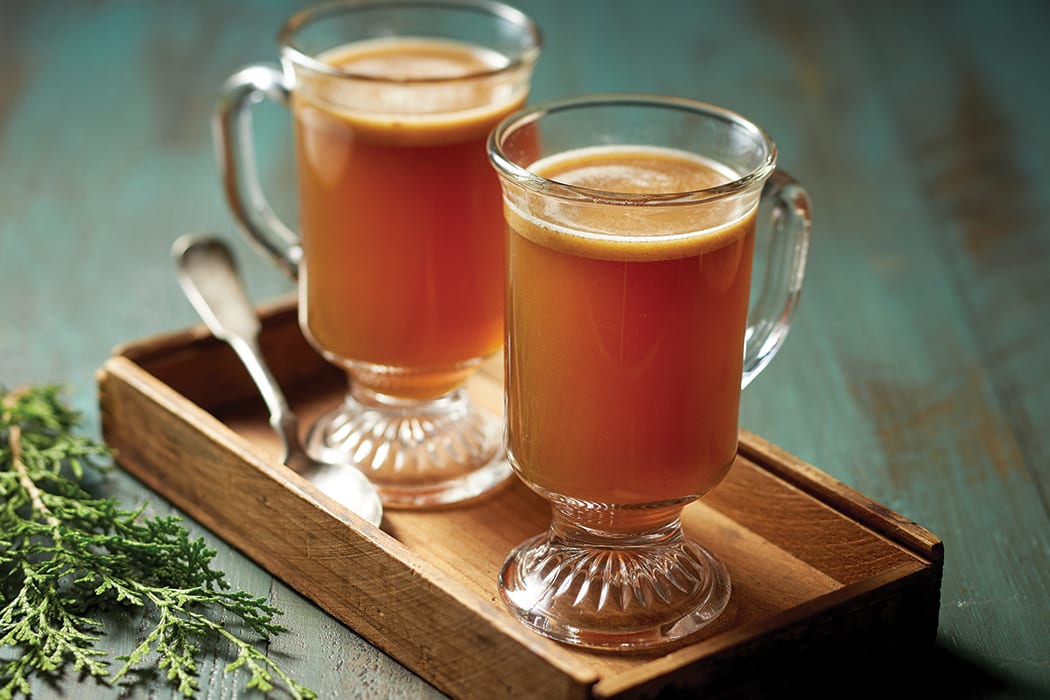 This winter warmer from New Orleans taps the distinctive, spicy-sweet flavor of Punch Fantasia, a rum-based liqueur from Italy. It's available at specialty liquor stores and online retailers such as astorwines.com.
1 oz. rye whiskey
1 oz. Varnelli Punch Fantasia
1 Tbsp. Cinnamon Sugar Compound Butter
6 oz. hot water
Glass: Irish Coffee mug
Preheat a mug by rinsing it with hot water, then add the first two ingredients. Fill the mug with hot water, then top the drink with the compound butter.
Cinnamon Sugar Compound Butter: In a bowl, stir together ½ cup of salted butter (softened), ¼ cup of dark brown sugar, and ½ tsp. of freshly ground cinnamon. Keep refrigerated in an airtight container, and let the butter come to room temperature before serving.
Cary Palmer, Gianna, New Orleans
---
Did you enjoy this recipe? Sign up for our newsletter and get weekly recipes and articles in your inbox.