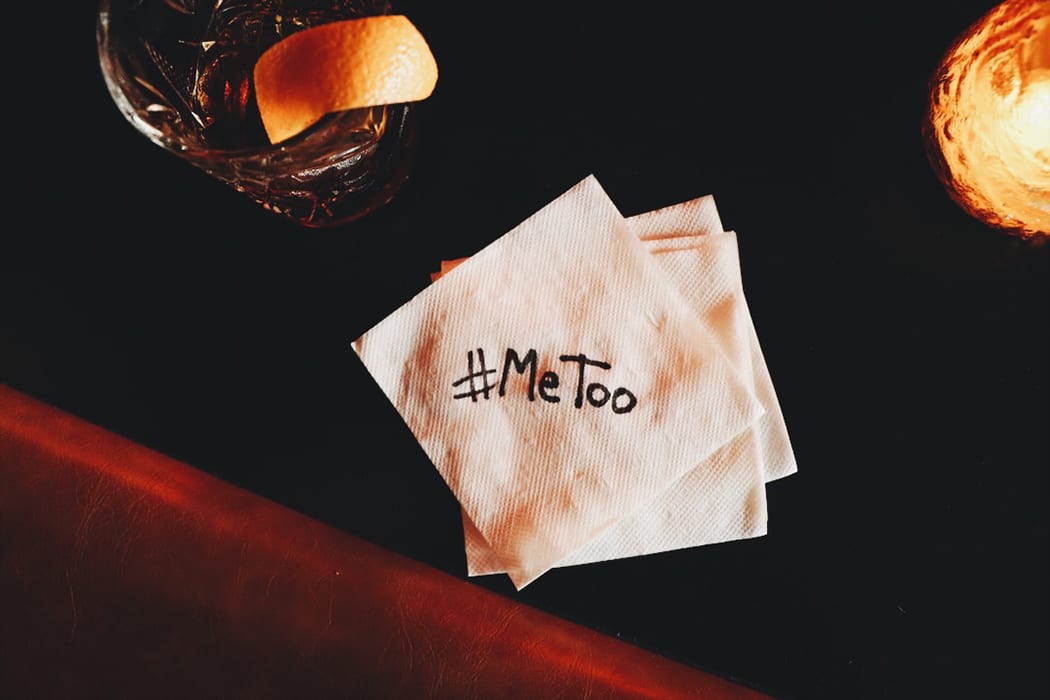 Last October, the #MeToo movement kickstarted a nationwide cultural reckoning. Over the past year, its momentum has spread to the hospitality industry, shaking out a small number of offenders in high-profile restaurants and bars across the country. Though it's a start, this doesn't begin to account for the amount of sexual harassment claims filed within the hospitality industry as a whole: As much as 90 percent of women and 70 percent of men in service jobs report experiencing sexual harassment in the workplace—higher than any other industry. "In my experience the #MeToo movement has focused a lot on harassment in the entertainment industry," says Kyra Jones, a sexual violence prevention educator at Northwestern University and the host of a recent Chicago Style webinar on the topic of consent. "I think there could be way more attention on the service industry."
With a decade of experience in hospitality and nearly as many years spent working for the prevention of gender-based assault, Jones can't recall a single service job where she didn't experience some form of sexual harassment. The abuse was often treated as something she should shoulder and move on. "It's just been so embedded in the culture to this point, where people think it's fine to do," she says. "Now that this is becoming a national conversation and people are coming forward with their stories, it's harder to ignore the fact that what's going on in our industry is problematic and violent."
Aiming to address this longstanding epidemic, organizations and events, including Chicago Style and Tales of the Cocktail, are looking inward for guidance. Lauren Taylor has spent close to 40 years working toward ending sexual violence. In her role as director for Washington, D.C.–based Safe Bars, which has worked with notable area bars including Columbia Room, she helps develop the organization's sexual violence prevention trainings while keeping all possible angles of interaction—including the imbalanced power dynamic between servers and their tipping patrons—in mind. "We deal with sexual harassment no matter which direction it's going," says Taylor. "It could be staff on staff, staff on patron, patron on patron, or patron on staff. The techniques and skills that we teach apply no matter which direction—the important thing is that you are in a position to witness it and step up and do something."
For Taylor, turning her focus on gender-based violence toward the hospitality industry felt like a lightbulb moment. Though the majority of assaults take place in or around a person's home, women, LGBTQ and non-binary individuals are likely to be initially targeted in places serving alcohol. In addition, servers and bartenders are acutely attuned to their patrons' comfort levels, which makes them uniquely qualified to intervene or prevent incidents from unfolding. It's a realization that's fueled the growth of similar initiatives, like OutSmartNYC. The New York-based collaboration between the Mount Sinai Beth Israel Victim Services Program, the Crime Victims Treatment Center, and the New York City Alliance Against Sexual Assault (with support from Brooklyn Allied Bars and Restaurants and the New York City Hospitality Alliance), formed over the past five years to mobilize operators around patron and staff welfare. The group works closely with members of the service industry to ensure everyone's ability to safely enjoy a night out. "What's really unique about the nightlife community is that there's tons of existing expertise to de-escalate and prevent violence," says Chauntel Gerdes, OutSmartNYC's outreach and community mobilization strategist. "A lot of the de-escalation practices that are common to bystander intervention techniques are parallel to the practices one would see for preventing over-serving or other forms of violence."
But what bystander intervention looks like depends on where it occurs and who's intervening. From small wine bars to bustling beer halls to booming clubs, nightlife venues occupy a spectrum of spaces and the prevention tactics that work well in one may not translate to another. To solve the need for customized practices, both OutSmartNYC and Safe Bars center trainings around staff skill sharing. "We ask them to share what they already do and honor that, because most people already do things and they see it as part of their role in hospitality," says Taylor of Safe Bars. This crowd-sourcing approach helps to tailor trainings to specific venues, building on what has already proven to be effective.
The groups also ensure venue owners and staff are informed of outside resources available to them, both to assist in handling incidents of assault as well as to provide a safe space to share the emotional burden of witnessing past incidents that went unaddressed. "How many times do people on the front lines witness violence and have nowhere to put it?" Gerdes asks. "It's completely normalized. That's the piece that's often ignored."
Who wants to go out to eat, or go out for a drink and end your night that way? Especially if you have a marginalized identity, you shouldn't have to be fearful that you're going to be harassed when you're just trying to go out and enjoy yourself.
This normalization is in part caused by a perceived gray area about the relationship between assault, consent and drinking—one that's possibly kept the hospitality industry from a #MeToo moment in full. "With consent and alcohol, people think, if they're drunk that means that they can do things they wouldn't normally do and not be held at fault for it," Jones says. "We use the drunk-driving metaphor: If you get drunk and get behind the wheel of the car and hit somebody, you're still held responsible for that. If you get drunk and you harass or assault somebody, you're still responsible for that." The presence of alcohol when a sexual assault occurs is also frequently used to discredit survivors. At Safe Bars trainings, it is made "really clear that alcohol does not cause sexual assault but rather is used as a weapon to incapacitate someone being targeted or is used as an excuse by the aggressor," says Taylor. "It's interesting how being drunk exonerates an aggressor but convicts a target."
The long-term goal to combat this mindset is a cultural shift. At this point, hospitality "is a male-dominated industry," Jones says, "so obviously there's not going to be as much emphasis on keeping women and non-men and queer people safe." To work towards that shift, in addition to the need for more racial and gender diversity in management and ownership roles, bars and restaurants need to make it easy for survivors to report incidents involving both staff and patrons, and relevant codes of conduct for non-traditional workplaces need to be implemented, vigilantly enforced and easily accessed by all employees. To help venues with this task, before the end of the year, Safe Bars plans to release a downloadable sample code of conduct that will be free of charge, allowing owners and managers to adapt it to their needs.
"It's a constant learning process," Jones says, "but it should be a priority, especially in this environment. Who wants to go out to eat or go out for a drink and end their night that way? Especially if you have a marginalized identity. You shouldn't have to be fearful that you're going to be harassed when you're just trying to go out and enjoy yourself."
As Gerdes sees it, the hospitality industry is perfectly poised to lead the charge. "They're the curators of joy, our love stories and our friendships," she says. "Who better to help us understand how to build safe communities than the people who are trying to create these spaces for us to come together?"
---
Get more of the best of liquid culture when you sign up for our bi-monthly magazine. Subscribe now and save up to 59%—it's just $21.95 for one year or $32.95 for two years. Click here for details.