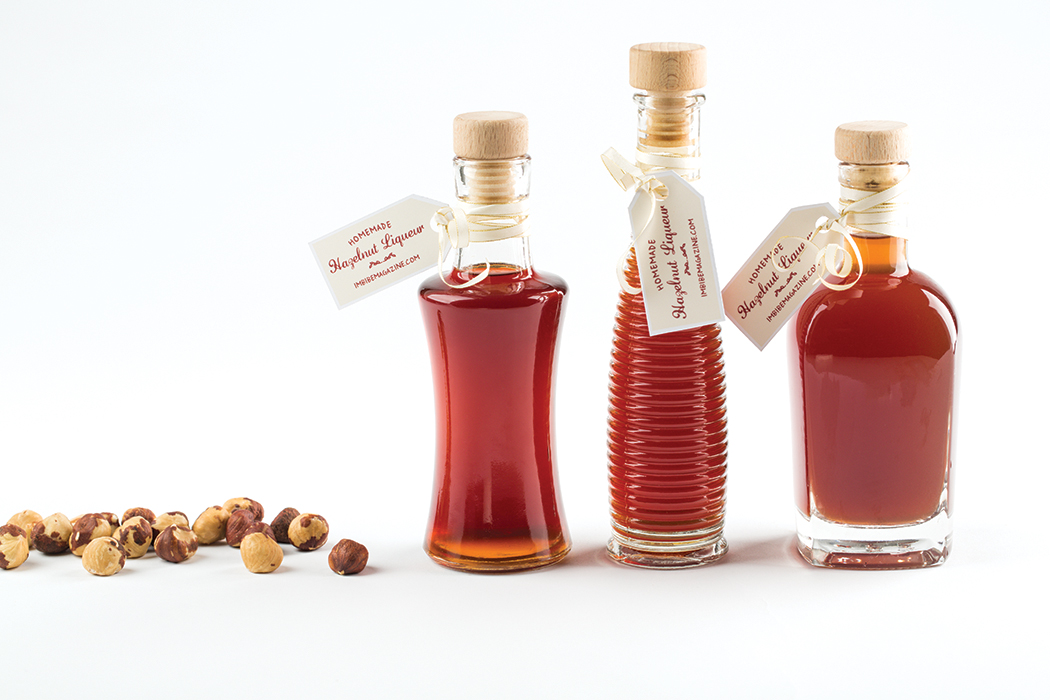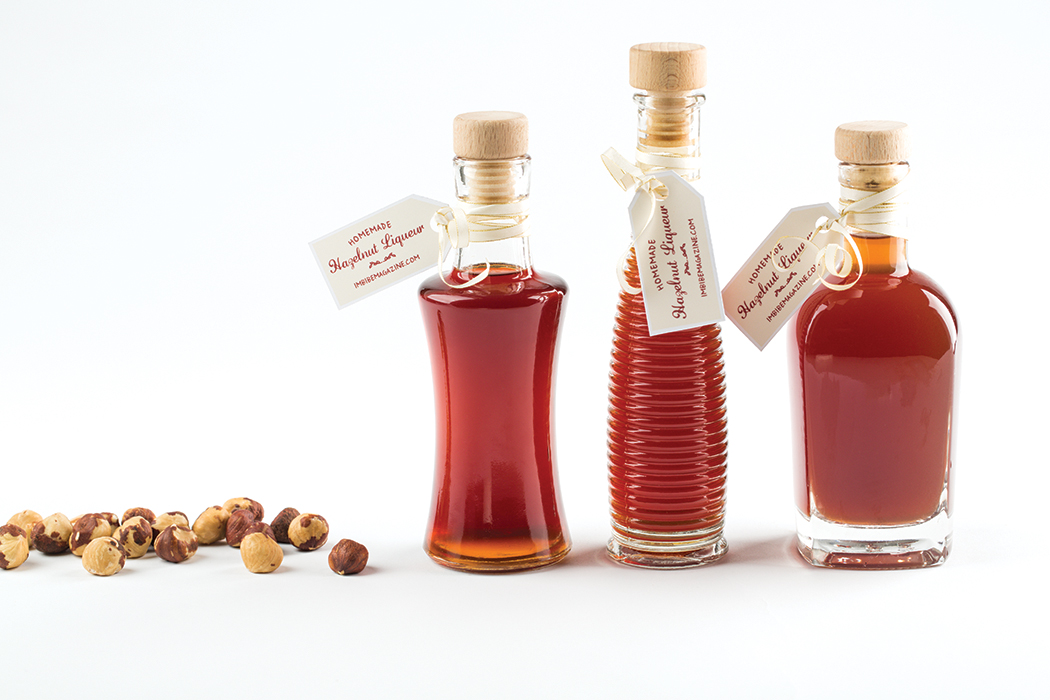 Looking for the perfect DIY project for this year's holiday entertaining and gift-giving? We're going nuts over this simple formula for hazelnut liqueur. Made by infusing toasted hazelnuts (aka noisette) into a mix of vodka and brandy, then adding vanilla, cacao and honey, this liqueur is perfectly nuanced. Pour it alongside a holiday dessert tray, or shake it with bourbon and a skosh of heavy cream. Just be sure to start your batch now since it takes several weeks to fully infuse— you'll want to have plenty on hand for all of your winter festivities.
*Want to make your own gift tags? Download our PDF template here.
1 cup vodka
1 cup brandy
2 cups whole, raw hazelnuts
1 whole vanilla bean
1 tsp. cacao nibs (or substitute coffee beans), optional
1 orange
¼ cup honey
¼ cup granulated sugar
½ cup water
1 cinnamon stick, broken into pieces
Tools:
Baking sheet
Kitchen towel (non-terrycloth)
Cutting board
Sharp knife
(2) 1-liter Mason jars with lids
Fine-strainer
Cheesecloth
Small saucepan
Y-peeler or citrus zester
Wooden spoon
Spread the hazelnuts on a cookie sheet and toast in a 275-degree F oven for 10-15 minutes, or until fragrant, taking care to not burn. Remove the nuts from the oven and transfer to a clean kitchen towel; twist the towel to close and let the nuts cool. Once cool, roll the nuts inside a towel to remove their skins.
Transfer the skinned hazelnuts to a cutting board and coarsely chop. Add them to a jar and cover with the vodka and brandy. Stir well to combine, cover and let infuse for 1 week, shaking daily.
Split the vanilla bean length- wise, scrape the seeds and add the seeds and pod to the hazelnut mixture, along with the cacao nibs (or coffee beans, if using). Shake to combine and let infuse for 1 week, shaking every other day.
Using a fine-mesh strainer lined with a double layer of cheesecloth, strain the infusion into a clean 1-liter jar; discard the solids.
In a small saucepan, combine the water, sugar, honey, cinnamon stick and the zest of 1 orange and bring to a simmer. Stir until the sugar dissolves, remove from the heat and let cool to room temperature. Strain the syrup into the strained hazelnut infusion and stir or shake to combine. Keep refrigerated for up to 1 month. Makes 2 cups, but can easily be multiplied.
This story originally appeared in the November/December 2015 print edition.