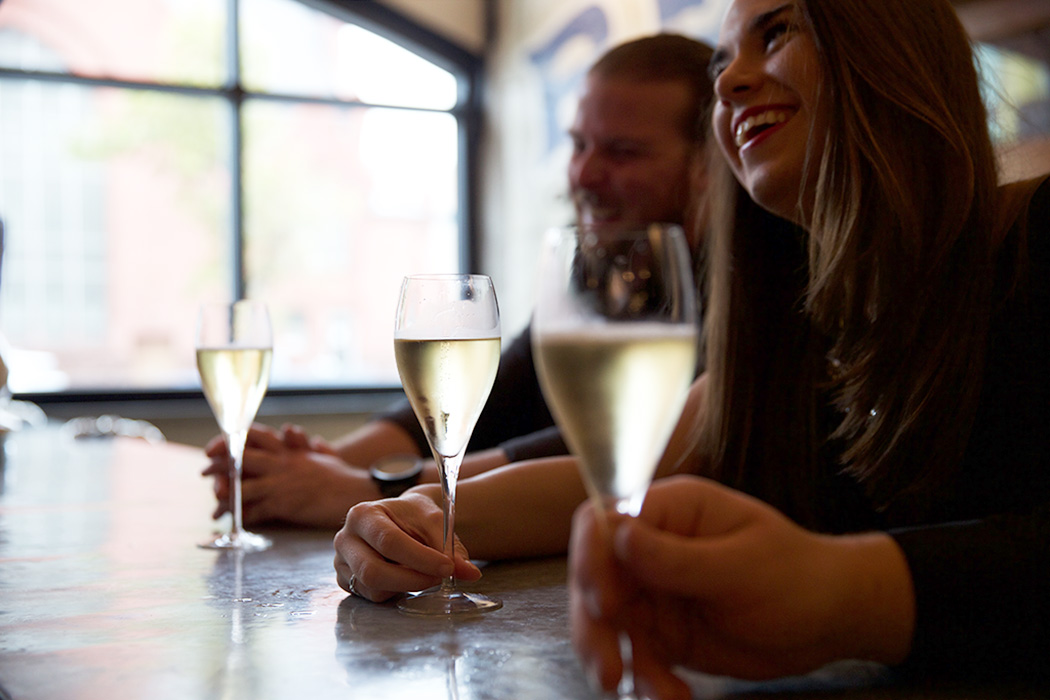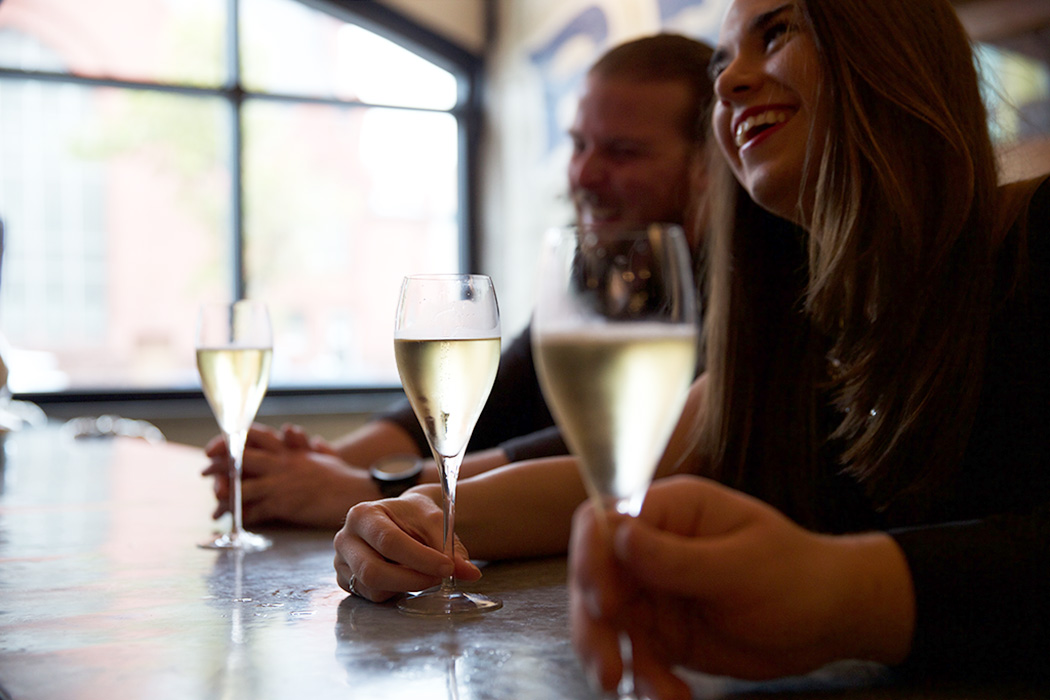 Sommelier Josh Pauley wants you to resist the urge to reach for that ubiquitous brand of Champagne. At Pearl Dive Oyster Palace in Washington, D.C., Pauley is spreading the gospel of grower Champagnes—wines made by producers who own their own vineyards, harvest their own grapes, and produce and age their wines themselves. They're the renegades of the wine world, on a mission to produce bottlings that offer the truest sense of place.
Champagne hasn't always been a dominant thread in the conversation about terroir and wine, but the grower Champagne movement has slowly grown over the past few decades overseas, and thanks to sommeliers like Pauley, the U.S. is importing more options than ever before.
"[Grower wines] have more character because each grower has a unique style; they smell and taste of a specific place," Pauley says. "That's what makes grower Champagne so much more fun and interesting."
To reinforce his point, Pauley created an entire wine list at Pearl Dive centered around grower wines, keeping the prices under $100 a bottle. The goal is to "take Champagne off of its pedestal and make it more of an everyday or at least every week kind of wine," he says. The prices are lower than average in part because grower Champagnes are less expensive than more popular commercial brands. It's also a conscious decision made by Pauley. "Sure, I could mark the wines up a lot more, but Champagne is one of the most food-friendly wines out there, and people should be drinking a lot more of it, not just on birthdays and anniversaries," he says. "I want to be popping bottles every night at Pearl Dive and not have people hesitate to order a second."
Wondering where to start? Here are Pauley's top three picks.
L.Aubry & Fils, Brut, Jouy-les-Reims 1er Cru, Montagne de Reims, France, NV
"This wine has been on the list since day one and for good reason," says Pauley. "It's a wine that I recommend for guests who are new to the world of grower Champagne. It's a blend of mostly Pinot Meunier, which has a very fruit-forward and juicy profile. This is a deliciously ripe wine with tons of orchard fruit, a nice creamy mousse on the palate and a long, dry finish. Even more impressive is the fact that this is made with all Premier Cru fruit! You can't go wrong with this crowd-pleasing wine that's also one of the best values on the list."
J. Lassalle Cuvee Speciale Brut 1er Cru Chigny-les-Roses, Montagne de Reims 2005
"One of my favorite importers, Kermit Lynch, brings this wine to us," says Pauley. "The Cuvée Speciale is only bottled for the U.S. market. J. Lassale is run by four generations of women, one of the only all women run estates in Champagne. This wine has it all with warm brioche, red berry fruit, racy acidity, and a finish that goes on and on. The complete package!"
Demière -Ansiot Brut Grand Cru Oger, Côte des Blancs 2004
"This is by far my favorite wine on the list. Nicolas Demière only produces two wines a year and we are lucky enough to get some of this amazing 100% Chardonnay from the Côte des Blancs. You can smell the chalky soils in this wine, which balances the bright fruit of the warm 2004 vintage. It's absolutely stunning with oysters, you will have hard time not swiftly polishing this bottle off and ordering another.