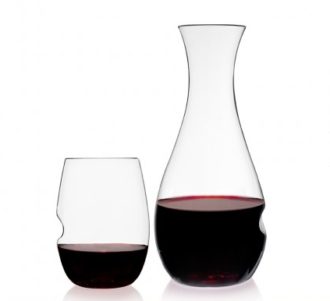 Wondering what to get dad for Father's Day this year? From coffee to wine, here are a few ideas for every liquid-related interest.
Govino 'go anywhere' decanter and red wine glass set, (pictured left), $14.95
Summer is all about drinking on the go. This shatter-proof, reusable, BPA-free decanter and wine glass set is a thoughtful option for the dad who wants to take full advantage of the outdoors with a bottle of vino in tow.
Three-Pack from Batdorf & Bronson Coffee, $18.95
A triple hit of coffees from Batdorf & Bronson offers a blend for every kind of coffee drinker. Broken into three four-ounce packages, the earthy Sumatra Mandheling boasts "hints of truffles and cloves," while the the full-bodied Skye's Mountain Blend leans towards raspberries and herbs. The final selection, the Dancing Goats Blend tastes like chocolate and spice.
Imbibe Subscription, $18-29
Whether your dad loves coffee, whiskey, beer or wine, he can keep up with the latest trends in liquid culture with a subscription to Imbibe. And this Father's Day we're sharing the love with our readers by offering a special deal for dads! Order a subscription by Father's Day and receive 59% off the cover price: just $18 for 1 year or $29 for 2 years. Get the deal here.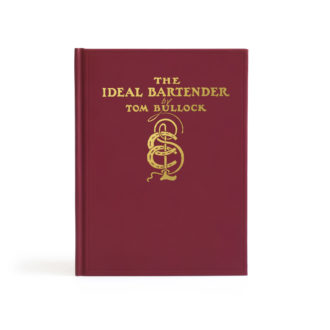 The Ideal Bartender by Tom Bullock, from Cocktail Kingdom, (pictured right) $24.95
For the cocktail history buff, this new reprint from Cocktail Kingdom features insights and recipes from Tom Bullock, the son of a former slave and an ex-Union soldier who worked as head bartender at the St. Louis Country Club in the early 1900s. As the first printed cocktail book by an African-American bartender, it doesn't get more historic.
Beer Making Kit: BrewDog Punk IPA, $40
Scotland brewery Brew Dog teamed up with Brooklyn BrewShop for this special-edition homebrew kit. Complete with brewing equipment, ingredients and recipe, dad will be able to mix up the brewery's celebrated Punk IPA (5.6%). If it's his first homebrew, throw in the Beer Making book for good measure for an additional $20.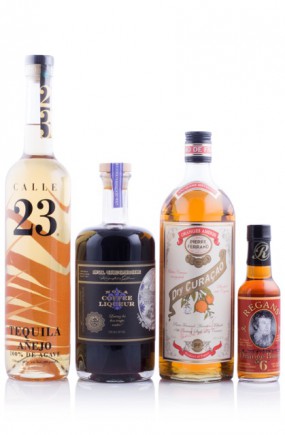 Michter's Limited Release US 1 Barrel Strength Rye, $79.99
The newest release from the venerable whiskey distillery, Michter's US 1 Barrel Strength Rye is a high-proof single-barrel beauty. Each bottle features a different batch of unabashed, full-flavored whiskey, with proofs ranging from 108 to 110.8. Only a limited number of bottles were created, so nab one quick and make this Father's Day a memorable one.
Yama Glass Silverton Brewer with brown wood base and copper accents, $121.75
If you're buying for a serious coffee enthusiast, splurge on the gadget that's catching the attention of baristas everywhere. It's a versatile piece, capable of brewing 18 oz. of both hot and cold coffee. Heat-resistant, microwave- and dishwasher-safe, each unit is made from borosilicate glass and comes in various color combos.
DIY Cocktail: La Pistola from Merchants of Beverage, (pictured) $140
Why take dad out for a drink when you can bring the bar directly to him? This DIY cocktail kit from Merchants of Beverage includes all the ingredients needed to make a cocktail called La Pistola, a tequila-based boozy dram inspired by a recipe from San Francisco's Bourbon & Branch that combines tequila, NOLA coffee liqueur, orange Curacao and orange bitters.