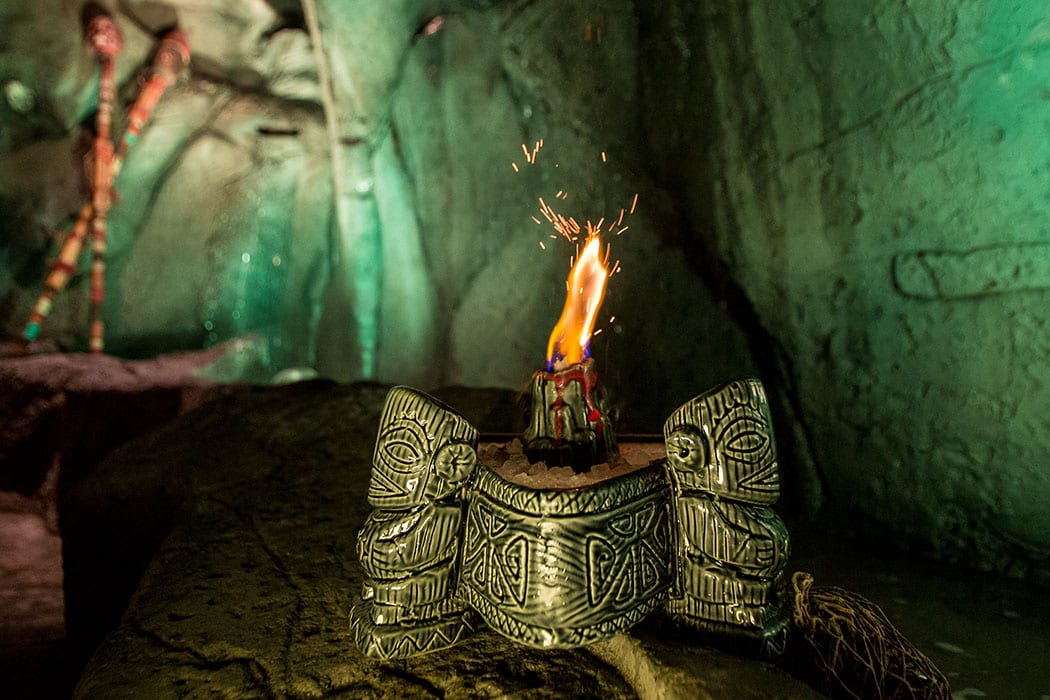 Chai-infused whiskey adds some fall flavor to this tiki cocktail from False Idol in San Diego.
2 oz. chai-infused bourbon
4 oz. dark Jamaican rum
4 oz. aged blended rum
3 oz. fresh lime juice
4 oz. fresh orange juice
½ oz. pimento dram
1½ oz. vanilla syrup
1½ oz. cinnamon syrup
Tools: blender
Glass: volcano bowl
Combine all the ingredients in a blender and add about 20 ounces of crushed ice. Blend for at least 3 seconds (or until mixed). Empty the contents of blender into a large punch or volcano bowl.
Chai-Infused Bourbon
1 oz. chai tea
The peel from 1 navel orange
1 liter bourbon, preferably higher proof
Combine all the ingredients, steep for 1 hour, then strain.
Martin Cate, False Idol, San Diego
---
Did you enjoy this recipe? Sign up for our newsletter and get our favorite drink recipes of the moment in your inbox every month.