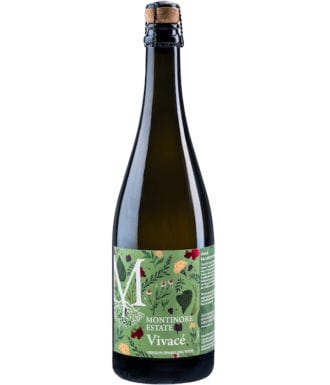 While we're all drinking at home for the foreseeable future, we thought it would be fitting to turn inward for our usual Drink of the Week column and share the drinks our staff is reaching for while inside. This week's entry comes from senior editor, Penelope Bass. We'd also love to hear from you, so tell us what you're drinking right now by using the #imbibegram #drinkoftheweek hashtags on twitter and instagram!
I first tasted wine from Montinore Estate, a smallish operation in Oregon's Willamette Valley, at a dinner featuring Demeter-certified wineries. Functioning in 50 countries around the world, Demeter advocates for, and certifies, biodynamic agriculture practices. They are methods often espoused by the natural wine movement and practiced by others under the name of regenerative agriculture, with the overall aim being to create healthy, holistic, fully functioning ecosystems of which agriculture is one element. And while others can more accurately and eloquently explain what those practices create between soil and vine, grape and glass, I do know that what I tasted in that wine was vibrantly alive, like eating a tomato fresh from your own garden.
Recently, I was equally delighted by the seasonal release of Montinore's sparkling wine Vivacé, which appropriately means "lively" in Italian. The winery works with many cool-climate white varietals that do well in the Willamette Valley, and the Vivacé is a blend of estate-grown Gewürztraminer, Müller-Thurgau, Pinot Gris and Riesling. The result is indeed lively, with flavors of juicy melon, tart green apple and lemon zest complemented by a hint of honeyed sweetness and kept in check with a crisp acidity. At $25, I feel like I can justify popping open a bottle for any sort of celebration, even if it's just enjoying a warm summer evening in my backyard. $25, montinore.com.