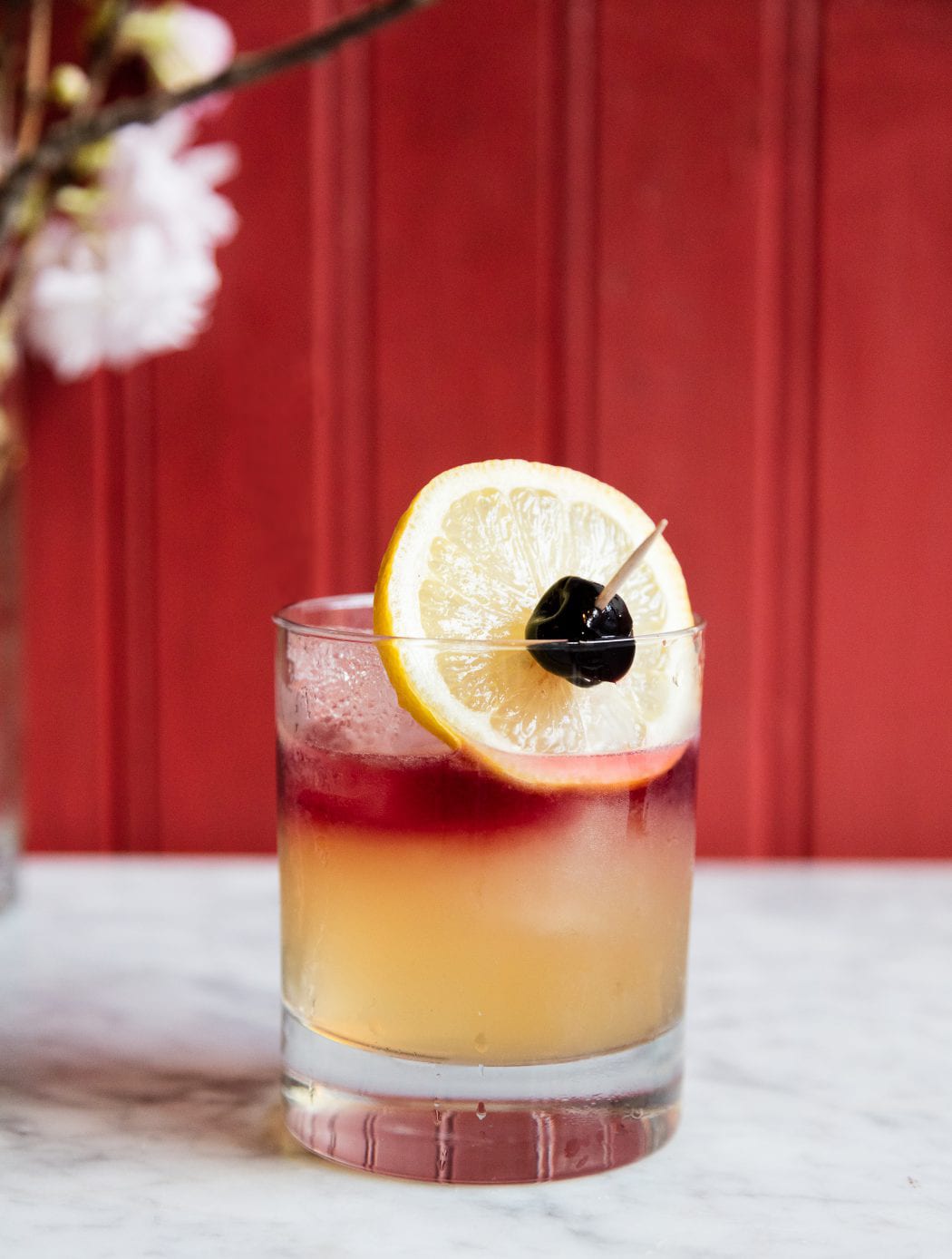 Scotch and Bordeaux make this New York Sour variation one to remember. "The goal was to create a versatile cocktail that incorporates Scotch and smoke but is also refreshing enough to be enjoyed year round," says Cherry Point owner Vincent Mazeau. "We replaced the rye whiskey traditionally used in a New York Sour with Scotch to add richness, and chose a young, biodynamic Bordeaux to add freshness to the drink."
2 oz. Scotch (Mazeau uses Famous Grouse Smoky Black)
¾ oz. fresh lemon juice
¾ oz. simple syrup (1:1)
Bordeaux, to top
Tools: shaker, strainer, barspoon
Glass: double Old Fashioned
Garnish: brandied cherry, lemon wheel
Shake all ingredients except wine in a mixing tin with ice. Strain into glass over fresh ice. Gently pour the wine over the back of a barspoon to float over the drink and garnish.
Vincent Mazeau, Cherry Point, NYC
---
Did you enjoy this recipe? Sign up for our newsletter and get weekly recipes and articles in your inbox.