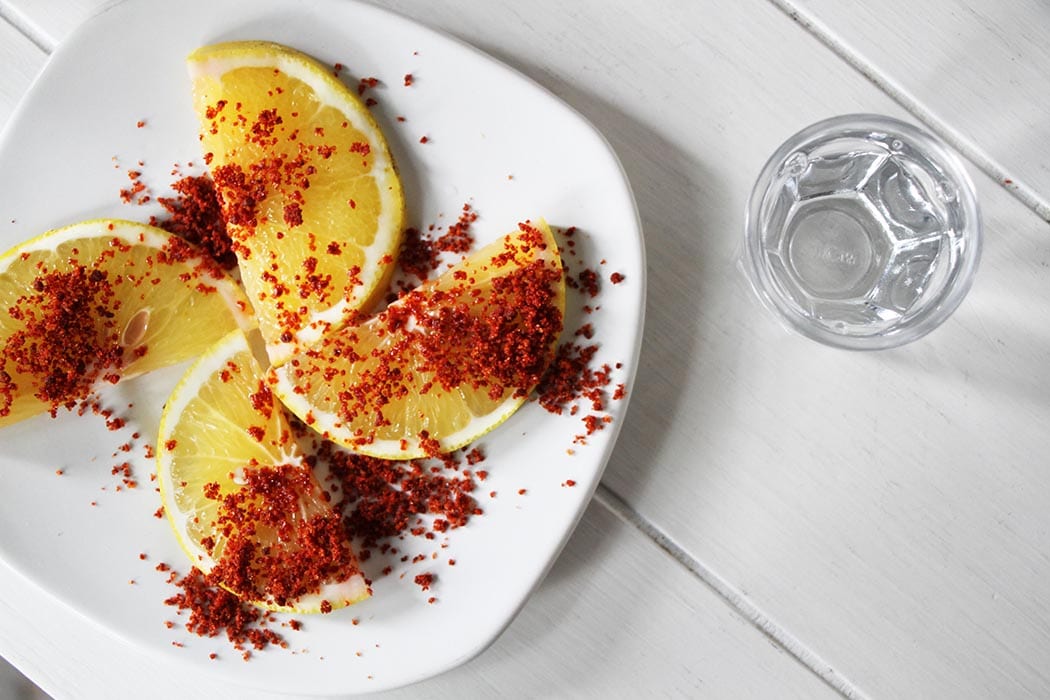 Mezcal hasn't always been the drink of choice for Mexico City residents (thanks to the dominance of poor-quality, industrial hooch), but interest in Mexico's indigenous, agave-based spirit has surged over the past decade as artisanal mezcals have emerged from surrounding states. In turn, a wave of new mezcal-focused bars has washed over the city, and you can now find excellent mezcal at cocktail bars and neighborhood cantinas. Even if you don't know much about mezcal, it's possible to navigate the city and find some great discoveries, but learning a thing or two about how the spirit is made and consumed will help make the experience even more memorable. Grab a print copy of the new July/August issue to read more about Mexico City's vibrant drinks scene, and in the meantime, here are some ways to make the most of a mezcal excursion in Mexico City.
Know Where to Look
Most modern mezcalerias—or mezcal bars—are generally clustered around the neighborhoods of La Condesa, La Roma and Polanco. If you want to get a sense for a single brand, bars like Alipús Endémico serve mezcal from producers who supply mezcal for the Alipus brand and the staff at El Palenquito source from the same producer that makes Mezcal Enmascarado in Oaxaca. At La Clandestina, Bósforo, Mezcalero and La Botica, mezcals from producers around the country are showcased for a larger variety. Restaurants like Azul Condesa, Quintonil and Pujol celebrate the spirit with smart collections, and great bottles are also stocked at bars like Felina, Licoreria Limantour, and Mexicano. Want something more outside the box? There's an agave spirits museum with an adjacent cantina called La Cantina del Museo, for a little education with your mezcal.
Think Beyond Oaxaca
When it comes to mezcal, terroir matters. Every region has its own traditions and techniques, and the environment in which agaves are grown can also impact flavor. For example, mezcal made from the cupreata variety in the state of Guerrero will likely taste different than one made in Michoacan. Here in America, we don't see a ton of mezcal releases coming from areas outside the state of Oaxaca, where the vast majority of mezcal is currently produced, so put a priority on finding treasures from other states like Guerrero, Michoacan, Puebla, Zacatecas and Durango (there are nine states where mezcal can be called as such as part of the Denominación de Origen, but those are some of the more common exporting states). You might also see the terms bacanora and raicilla—those are the regional names for mezcal made in Sonora and Jalisco, respectively. Try lining options up side by side to see if you can detect subtle differences.
Pay Attention to Varietal
Like wine, mezcal can be made from a number of varieties of the agave plant. Currently, the most common one imported into America is espadín, but on menus in Mexico City it's common to see dozens of other varieties listed as well. Try a floral cupreata, grassy madre cuishe or vibrant tepextate (a type of agave that can take up to 35 years to mature) for a more variety in flavor. If you see the word ensamble, that means the mezcal was made with a blend of different varieties—this can make for depths of flavor not found in single variety mezcals, and is also worth checking out for added diversity.
Balance is Everything
Drinking on an empty stomach is never wise, so remember to partake in some of the traditional food accompaniments. Bar snacks like quesadillas, guacamole and tacos will fit the bill without overwhelming the nuanced flavors of mezcal. Many places will also serve pours with orange slices dusted in chile powder as a tangy palate cleanser, and sometimes crispy dried grasshoppers or red agave worms to bring a little protein to the table. Give one a try! They tend to taste like savory, salty jerky.
Take Some Home
More mezcal than ever is available in the U.S., but that doesn't mean you shouldn't bring a bottle or two home as a token from your travels. According to U.S. Customs and Border Protection, travelers entering the U.S. are allowed to bring one liter per person through customs as duty-free. Beyond that, taxes might apply. Sabrá Dios Mezcalería is great bottle shop to visit in the Condesa neighborhood. The tiny boutique is filled to the brim with bottles of mezcal, sotol and other Mexican spirits, in addition to worm salts, glassware and memorabilia. The staff is friendly and often has bottles open for sampling.
---
Like what you see? Get more of the best of liquid culture when you sign up for our bi-monthly magazine. Subscribe now and save up to 59%—it's just $21.95 for one year or $32.95 for two years. Click here for details.