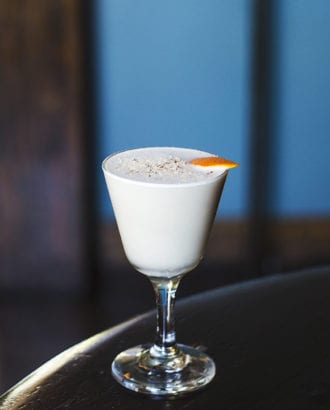 The Banana Alexander at Holeman and Finch in Atlanta is a fun tropical riff on the classic Brandy Alexander recipe.
1½ oz. brandy
1 oz. heavy cream
1 oz. banana liqueur
Tools: shaker, strainer
Glass: coupe
Garnish: orange peel and sprinkle of mace or nutmeg
Combine the brandy, cream and banana liqueur in a shaker, shake well with ice to chill. Double strain into a chilled glass. Garnish.
Kaleb Cribb, Holeman and Finch, Atlanta