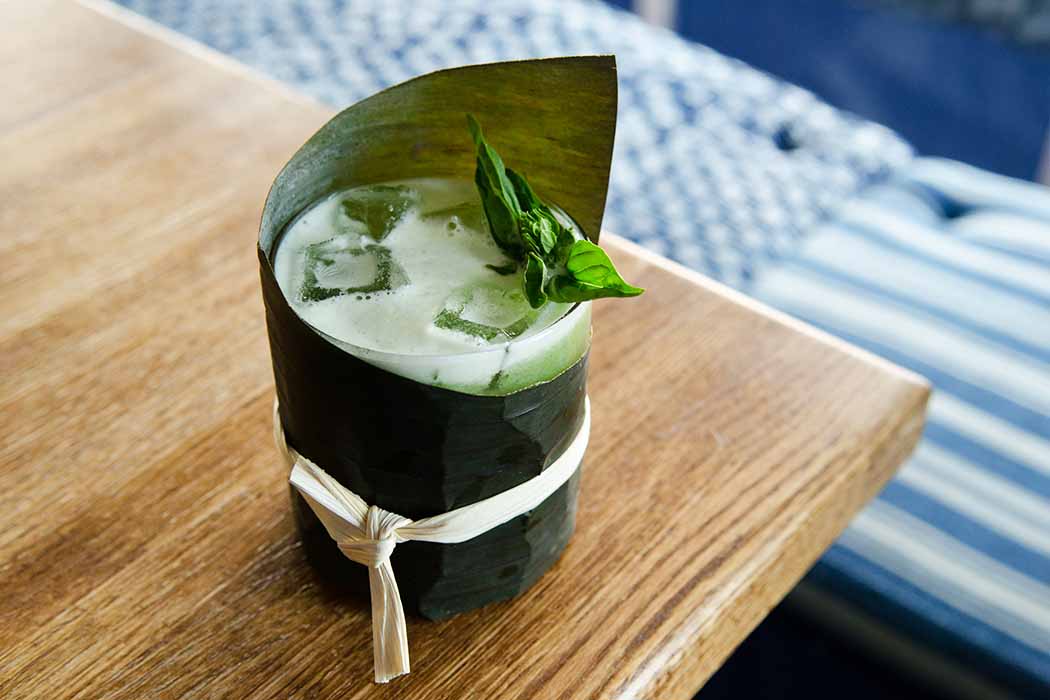 In our 10-year retrospective in the May/June 2016 issue, we call out the opening of Mayahuel in 2009. Notable for its singular—and unprecedented—focus on agave spirits, the New York bar has helped raise awareness of mezcal, while inspiring other bars to turn their attention to the spirit not just as an alternative to tequila, but as a category worth celebrating on its own. Places like Las Perlas in Los Angeles, Masa Azul in Chicago, Barrio and Mezcaleria Oaxaca in Seattle and Pastry War in Houston have been central to this movement. "When we opened in 2010, we had a shade under 30 bottles, which was monumental at the time. We are at over 150 now," says Andrew Abrahamson, 213 Hospitality's (Las Perlas' parent company) director of single-spirit bars. "I think it says more about the people drinking it than the spirit itself. That so many people are falling head over heels in love with mezcal shows what a fantastic drinking community exists in the world right now."
With a customer base that's increasingly open-minded, mezcaleria-style bars are sprouting up from coast to coast. Newcomers like Mezcaleria Mixtli in San Antonio, Mezcaleria Las Flores in Chicago and Espita Mezcaleria in D.C. fully embrace the concept.
"Mezcal is taking center stage in bars that realize and understand that the spirit is more than just the 'smoky cousin to tequila,'" says Espita's master mezcalier and owner Josh Phillips.
At Espita, which opened in March in D.C.'s Shaw neighborhood, beverage director Megan Barnes helped curate a selection of 95 mezcal options spanning 24 varietals and six states in Mexico, buffered by a handful of accompanying bottles of raicilla, bacanora and tequila. "People are interested in the fact that mezcal has a greater sense of terroir—that it's a very agricultural product," Phillips says, adding that there was no guarantee heading into the project that this kind of bar would do well in the neighborhood. "We knew that mezcal in cocktails would go over well, but we were kind of banking on a combination of talent to get people in the door to try mezcal neat."
With a certified master mezcalier (yes, it's an official certification) as general manager, a veteran of the Columbia Room as the beverage director, and a chef who formerly worked at the helm of places like Empellón, Espita had enough buzz to generate interest. From there, Phillips says education is crucial to create repeat customers. "Once people were here, we hit them with a really innovative mezcal list that forces them to either explore on their own, or ask to talk to me. I pride myself on having infectious excitement about mezcal, so once I'm table-side, I almost always create a new fan."
In Chicago, beverage director Jay Shroeder left his position as Rick Bayless' former chief mixologist to open Mezcaleria Las Flores earlier this year, a small bar in the Logan Square neighborhood that features both cocktails and an array of mezcal and other agave spirits. He too, says the bar took a "leap of faith" to open. "Mexican spirits are a crazy, convoluted world, and in order to start to understand them it's really helpful to have a guide who can make things just a little less complicated. I want our guests to see the beauty of these spirits, and to leave feeling a little less overwhelmed by the subject matter, so it's my singular goal to help demystify these spirits and allow people to draw parallels between things for the right reasons."