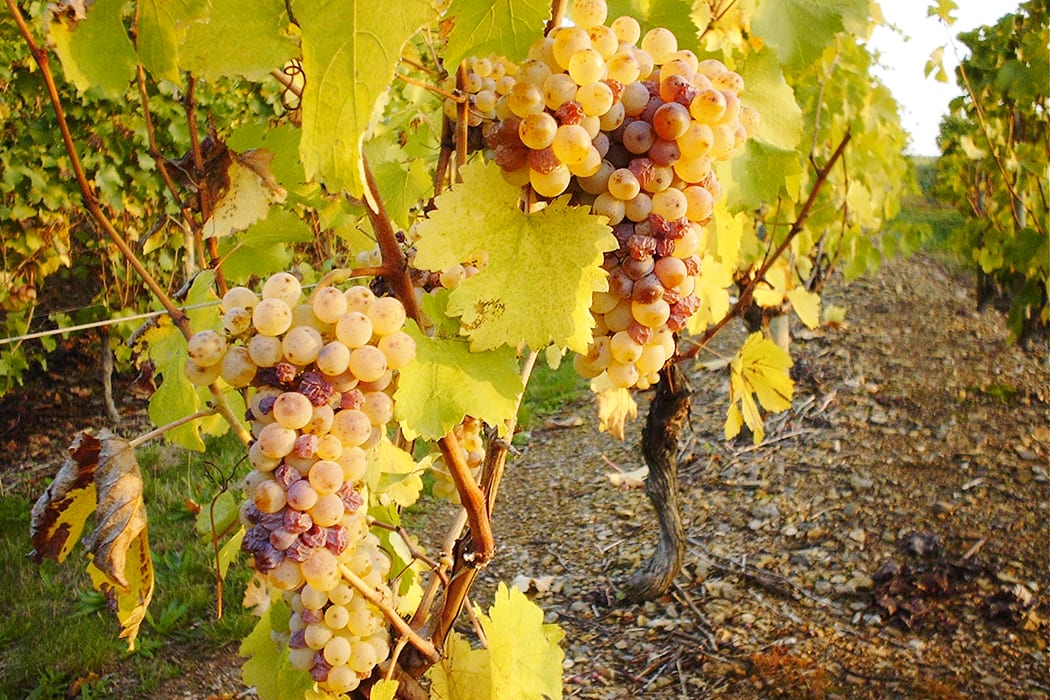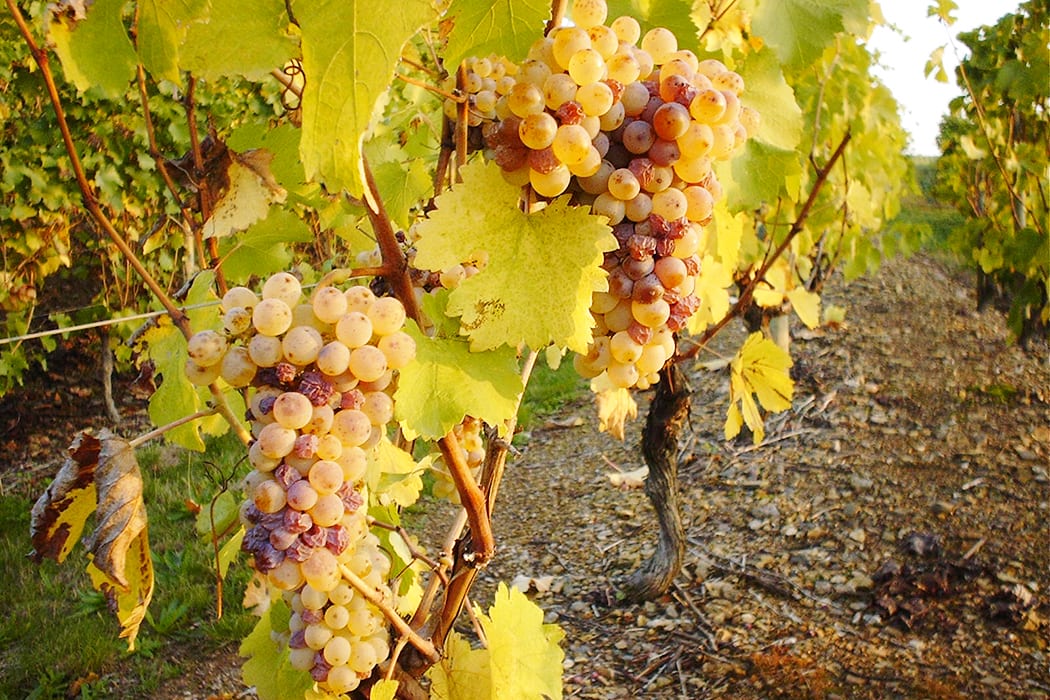 Praised by sommeliers everywhere for its depth and range of flavor, Chenin Blanc can be sparkling or still, sweet or savory, dry or fruity. "If you've tried one Chenin Blanc, don't write off another," says Woodberry Kitchen sommelier Jack Wells. "It's an easy wine for the biggest wine freaks to geek over. At the same time, it's an easy wine for the porch sipper to fall in love with, whether you like it sweet or dry, bubbly and zippy, or you don't like any of that."
The grape originally hails from France's Loire Valley, grown in the chalky soils and cool climate of iconic regions such as Vouvray or Montlouis, where the wines are typically vibrant and crisp with high acidity. "Chenin Blanc is most at home in the Loire Valley, because that's where it came from genetically," says Income Tax general manager Collin Moody, adding that his wine list typically features Old World bottles for that reason. "But the grapes are expressive of the different places where they're grown. Savennières have a very rustic, wooly quality that only comes from this place. We also have one on the menu from Anjou, which is not a region I know as much about stylistically, but the specific wine—Boudignon—is achingly acidic and salty but also shows the influence of the barrel."
Chenin Blanc also thrives in New World wine regions like South Africa, California and Australia. Wells' menu at Woodberry focuses on biodynamic wines, and his favorite new-school Chenin Blanc is Badenhorst's bone-dry Secateurs from South Africa. "This is your picnic wine," he says. "Pair it with salty cured meats and absolutely any cheese."
Beyond charcuterie and cheese boards, Chenin Blanc offer plenty of pairing opportunities. "There are two avenues in which Chenin works really well with food," says Moody. "One is the beginning of the meal when you're looking for an aperitif and you have lots of small bites. Vegetables, things like remoulade, and cheese—those are a really nice place to go, because the acid from the wine cuts through the creaminess. Similarly in entrees, I'm on the team of drinking white wines throughout the meal, because when it comes to pairings, I'm looking for refreshment. Something to clean your palate and prepare you for that next bite. We have a grilled porchetta on the menu right now, and these wines stand up to that kind of intense dish."
If you're outside of the comfort zone of a restaurant and looking for a Chenin Blanc at your local bottle shop, Moody has a few tips. "Like Riesling, Chenin Blanc is not something you see many consumers asking for, because the ability to walk up to a shelf, grab something and go home with it and know what to expect is lower," he says. To start, he suggests looking for lower-ABV bottles if want a sweeter wine (though that's not a hard-and-fast rule in Chenin, he warns), and for the dry versions, look for the words "sec" or "sec tendre." Here are a few bottle recs from Moody and Wells. For more Chenin Blanc bottles to try, check out our Taste Test column from the May/June 2019 issue.
François Pinon Vouvray Brut
This Vouvray producer focuses specifically on Chenin Blanc wines that run the gamut in style. Made with a long fermentation and almost two years of aging in the cellar, this wine is "gentle, herby and terroir-driven," says Moody. $21.99, klwines.com
Frantz Saumon Mineral Plus
A blend of all the terroir parcels and different winemaking practices used at the winery in order to represent that vintage and place, this is a great table wine, Moody says. "Every time I drink it, it expresses itself a little differently. Sometimes the wine shows ripe fruit characteristics, and other times it just tastes lean, lean, lean and shows mineral qualities. It's an extraordinarily complex wine, and I love that versatility at the table." $29.99, 67wine.com
Domaine des Baumard Quarts de Chaume (2010)
Made in a tiny region located along France's Loire River, Wells attribute the complexity of this wine to "the way the grapes were grown and cared for, the way this wine was fermented, the way it aged, and aged and aged. This is a wine for the friend that always needs to know more. The friend that, while watching a biopic, simultaneously opens Wikipedia to find that historical figure. That 'devil's advocate' friend." $36.99, klwines.com
---
Like what you see? Get more of the best of liquid culture when you sign up for our bi-monthly magazine. Subscribe now and save up to 59%—it's just $21.95 for one year or $32.95 for two years. Click here for details.