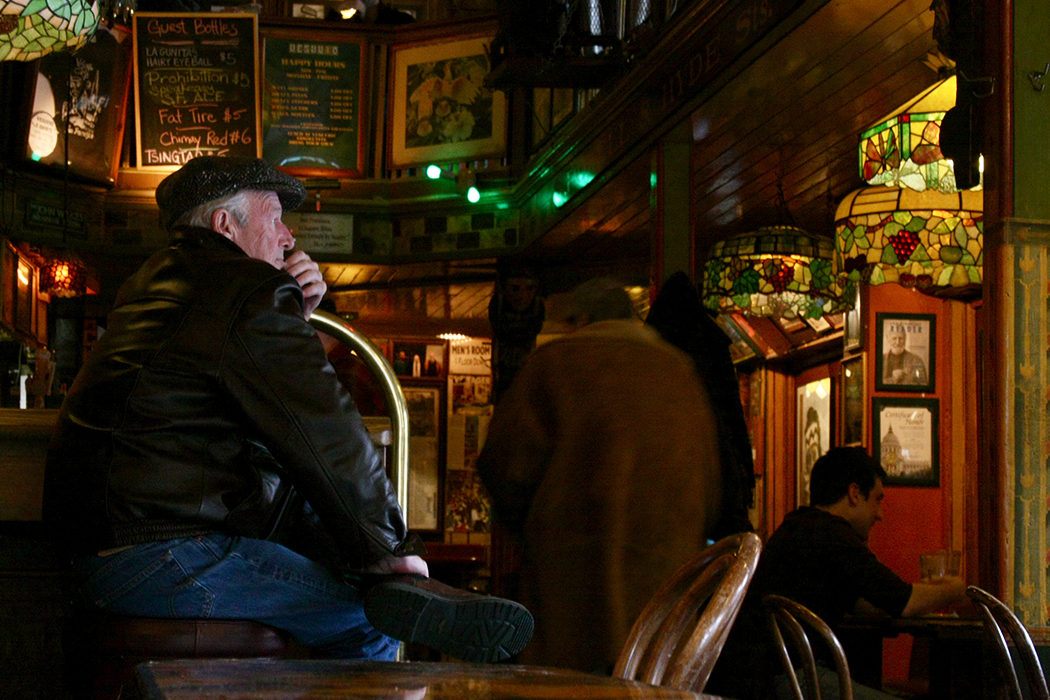 Like most everyone else at this time of year, we're in New Year's resolution mode. And as we kickoff Imbibe's 10th anniversary year, one of our resolutions is to celebrate the places that are integral to our drinking lives. That's why we're calling 2016 the Year of the Neighborhood Bar. Over the course of the next 12 months, we'll be highlighting some of our favorite local drinking spots. Some of these bars will be well-seasoned by generations of drinkers, while others will be of a more recent vintage. There'll be roadside taverns and downtown dives, as well as polished drinking dens and comfortably classy rooms; and while many neighborhood bars still specialize in nothing fancier than a whiskey on the rocks or a condensation-cloaked bottle of beer, we'll also bring you neighborhood places that are fully in tune with today's evolving beer and cocktail cultures.
In every issue for 2016, our Quench essay will focus on a bar in a different part of the country, touching on familiar and favorite bars, and their role in local communities. To launch the series, Robert Simonson shines a light on AC Tap, a roadside bar in Wisconsin—head here to read his essay. Later this year, we'll also delve into a deeper exploration of the newest generation of neighborhood bars. And we invite you to add your own regular watering hole to the mix on Instagram and Twitter, using the hashtags #imbibegram and #neighborhoodbar.
Some of life's best moments take place in the bars where we pause in the narrow window between work and home. In 2016, join us as we give these neighborhood bars their due.