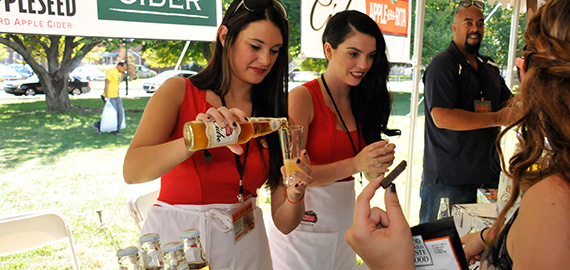 The biggest names in international cidermaking will unite in two great cities in the Northeast for the 2015 Pour The Core: Hard Cider Festival series. Each city's event will showcase more than 50 ciders and will feature a number of different seminars on cidermaking and the enjoyment of cider.
The Pour The Core: Hard Cider Festival series offers cider enthusiasts a unique pay-one-price opportunity to try some world class ciders made locally and around the globe, including a variety of imported ciders and perries from Spain, England and beyond. Each host city's festival offers the perfect opportunity for cider aficionados, cider lovers and the casual cider drinker to speak to company representatives and the cidermakers responsible for creating some of the world's most popular and award-winning fermentations.
Check out a Pour The Core: Hard Cider Festival near you! Boston's event has already passed, but there's still time to get tickets for the events in Long Island, NY, on October 3, 2015, and Philadelphia, PA, on October 17, 2015. More details at pourthecore.com.