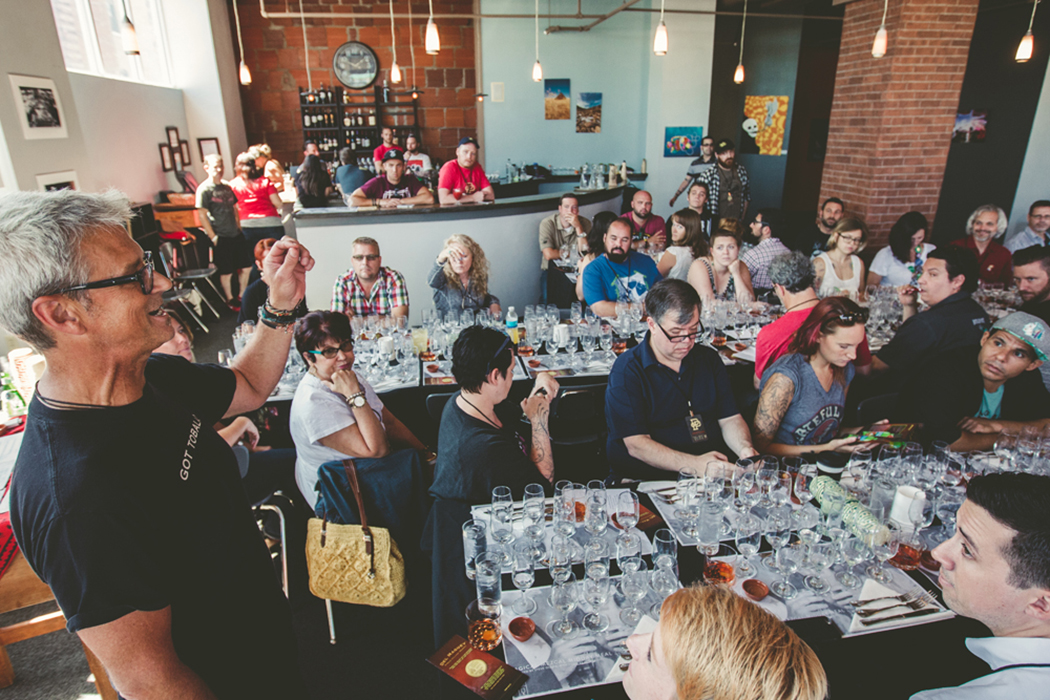 The numbers are in, and this year's Paris of the Plains Festival was indeed bigger and better than ever. Kansas City's annual homage to the art of the cocktail, music and food drew over 1,200 attendees from across the country this time around, with hoards of folks joining from Colorado, Illinois, Indnana, Louisiana, Nebraska, Oklahoma and Texas. A record 9,385 drinks were served.
The Beefeater MixLDN Competition anchored the opening festivities, drawing talent from all over the country to compete for a spot in the global finals in London. The victory went to Karen Grill from Sassafras Saloon in Hollywood, CA. Seminar sales grew by 50% and POP Fest closed with the annual Midwest Melee, starring 16 top bartenders from Denver, Indianapolis, Omaha/Lincoln and Milwaukee. The team from Omaha/Lincoln took home the coveted Pendergast Cup, and Milwaukee earned the Fan Favorite. Both teams will return next year.
Head over to the POP Fest official website for more photos from the event.