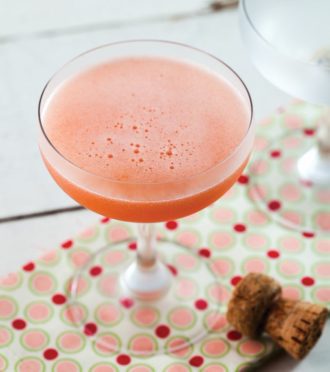 The refreshing Texas Fizz beautifully balances dry and fruity flavors. Read more about the history of the drink here.
1½ oz. London dry gin
½ oz. fresh lemon juice
¾ oz. fresh orange juice
1 tsp. grenadine, or more to taste
2–3 oz. chilled brut Champagne (or other sparkling wine)
Tools: shaker, strainer
Glass: flute
Shake ingredients well with plenty of ice. Strain into a chilled flute and top with Champagne.