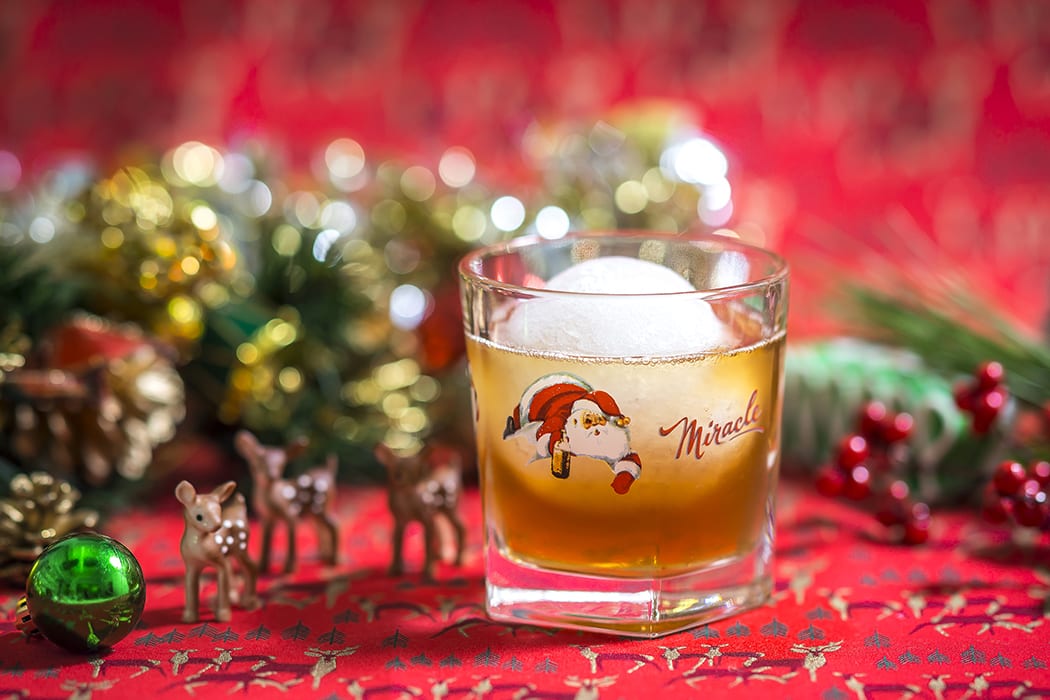 One of the drinks featured on this year's Miracle pop-up menu from Mace in New York City, the Snowball Old Fashioned blends walnut liqueur with spiced Becherovka and warming whiskey.
1¾ oz. bourbon whiskey
½ oz. Becherovka
¼ oz. walnut liqueur
¼ oz. spiced syrup
2 dashes Angostura Bitters
Tools: mixing glass, barspoon, strainer
Glass: double rocks glass
Combine the ingredients in a mixing glass with ice. Stir until chilled, then strain into a glass over a large ice sphere.
Nico de Soto, Miracle Pop-Up at Mace, New York City
---
Give the gift of Imbibe this holiday season. Gift subscriptions are only $19.95 each after your first $21.95 gift subscription purchase, plus you'll receive a free download of our Holiday Punch Guide, AND through 12/31, $1 of every online subscription order goes to the Red Cross! Click here for details.