Beyond The Imbibe 75: More of the drinking spots that we're keeping an eye on in 2013.
In our January/February 2013 issue we debuted our inaugural "Imbibe 75"—a list of tastes and tastemakers to watch in the coming year and beyond. We scoured the drinks landscape seeking out 75 of the most inspiring people, places and flavors that are shaping the way we drink, but with a drinks scene as vibrant as ours, we couldn't stop there. Here are 10 more spots you can bet we'll be bellying up to in 2013. And for the full 2013 "Imbibe 75" list, be sure to pick up the January/February issue!
Aska
Brooklyn, New York
The restaurant scene in Brooklyn's Williamsburg neighborhood gets more delicious by the day, and we're particularly smitten with this new Scandinavian-inspired spot with its selection of Old World wines, ciders and well-executed cocktail program from industry alum Eamon Rockey. Highlights include homemade Swedish Punsch, kombucha cocktails and seasonal flavors like cranberry and persimmon.
Coordinates: 90 Wythe Ave., Brooklyn; 718-388-2969; askanyc.com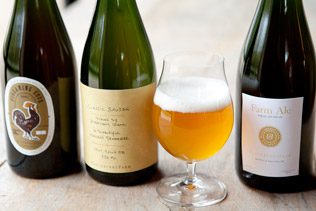 The Brewery at Blackberry Farm
Walland, Tennessee
Blackberry Farm, the sprawling rustic retreat set in Tennessee's Smoky Mountains recently amped up its already award-winning food and wine programs with the addition of an on-site brewery that crafts Belgian-styled bottles of saison, dubbel and a pale ale.
Coordinates: 1471 W. Millers Cove Rd., Walland, Tennessee; 865-984-8166; blackberryfarm.com
Brew Revolution
El Salvador
When Barefoot Coffee Roasters founder Andy Newbom packed his bags to open El Salvador's first-ever microbrewery last June, he had no idea how much of a thirst he was about to quench.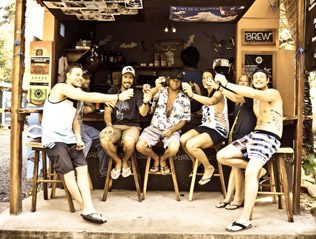 With buzz spreading by the day they're hoping to triple fermentation capacity in the near future, and we're hoping to soon hop a plane and head south for a taste.
Coordinates: Playa El Tuco, El Salvador, brewrevolution.com
Clay Pigeon Winery
Portland, Oregon
One of the latest urban wineries to open its doors, this converted poker club combines the vinified passions of husband Michael Claypool with wife Sasha Davies' hunger for formage. Expect world-class glasses of Oregon Pinot Noir, a first-rate cheese counter and informal education classes.
Coordinates: 815 SE Oak, Portland, Oregon; claypigeonwinery.com
Hodges Bend
Tulsa, Oklahoma
The coffee-cocktail connection is stronger than ever with bars and cafés around the country putting equal emphasis on both booze and bean, and one spot we're keeping our eyes on is this latest project from the team behind Tulsa's Topeca Coffee, which plans to combine a solid coffee program with wine, beer and spirits.
Coordinates: 823 E. 3rd St., Tulsa, Oklahoma; facebook.com/hodgesbend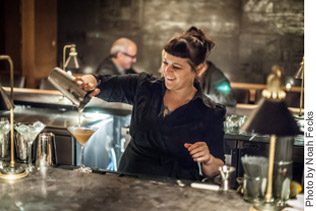 The Library at The Public
New York City
With a recently revamped cocktail program thanks to the talented crew behind The Dutch, heading out to the theater just got a lot more tempting. Housed in what was the first public library in Manhattan, this Astor-era cocktail den mixes up drinks like the Damsel's Downfall with tequila, apple shrub and soda and theCapitulation #3 with gin, vermouth and gentian liqueur.
Coordinates: 425 Lafayette St., New York City; 212-539-8790;thelibraryatthepublic.com
TBD Rum Bar from the Cure Crew
New Orleans
It doesn't even have a name yet, and we're already we're eager for a seat at what promises to be New Orleans' most anticipated opening of the year. The crew behind the city's beloved Cure bar recently purchased a seedy vodka joint, and while it's temporarily functioning as a vodka- and absinthe-styled pop-up, the not-so distant plan involves transitioning into a full-on rum bar complete with Cuban-flavored cocktails and tropical punches.
Coordinates: 1113 Decatur St., New Orleans
Radiator Whiskey
Seattle
Seattle's Pike Place Market is about to add whiskey bar to its ever-growing list of attractions thanks to the upcoming opening of this watering hole from the crew behind Matt's in the Market. Expect a Prohibition-era aesthetic with dim lights and reclaimed wood and a spirited menu of boutique spirits, local labels and barrel-aged cocktails.
Coordinates: 94 Pike St., Seattle; radiatorwhiskey.com
Seventh Tea Bar
Costa Mesa, California
Modern teahouses are making a comeback, and helping lead the charge is this Costa Mesa café from the team behind the Portola Coffee Lab and Theorem slow bar. Named for the ancient Chinese belief that tea is the last of the seven necessities, this steampunk-inspired café has your tea needs covered with more than 100 teas alongside bite-sized tea sandwiches, pastries and scones.
Coordinates: 3313 Hyland Ave., Costa Mesa, California; seventhteabar.com