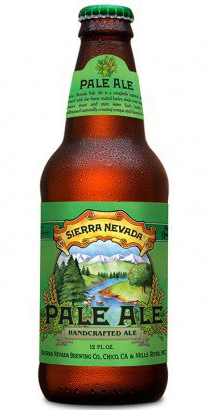 For American Craft Beer Week, we've asked a few veteran craft brewers to name the beer they believe has risen to the status of "American Icon." Here, David Walker from California's Firestone Walker talks about Sierra Nevada Brewing Co.'s Pale Ale.
Sierra Nevada Pale Ale is by far and away the most iconic beer in America in my humble opinion.
It was the first craft beer I could readily find 25 years ago when I came to the US. It's stubby heritage bottle and bright green label immediately set it aside from the muscular American brands and ornate European imports. The awesome scope of the Sierra Nevada to a recent California immigrant all played into the mystique.
One could argue it was the first widely available domestic craft IPA, even though it was classified pale; aromatic, balanced, drinkable, a satisfying malt mid palate with the west coast hop dimension. When I traveled around the U.S. and looked for full-flavored beer, I could always rely on finding it in most places, often in the bottle and rarely disappointing. And once I dug deeper into its craft story, I discovered the determined commitment to bottle conditioning the beer, underwriting its reliable flavors and further winning my loyalty.
As a brewery owner of 20 years, this beer has come to represent more than a great pale ale—it celebrates a style and respect for beer that began to change the way the world viewed American brewers, and it energized a worldwide artisanal brewing movement.