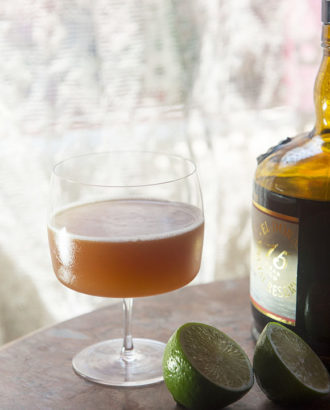 The trio of authors behind the new Cuban Cocktails book call this "shake" a sturdy rum cocktail fit for folks who enjoy a good Whiskey Sour.
6 mint leaves
¾ oz. simple syrup
2 oz. aged rum
½ oz. Bénédictine
1 oz. fresh lime juice
3 dashes Angostura bitters
Tools: muddler, shaker, strainer
Glass: coupe
In a shaker, muddle the mint with the simple syrup. Add the remaining ingredients, shake with ice to chill and double strain into a chilled coupe.
Reprinted with permission from Cuban Cocktails by Ravi DeRossi, Jane Danger and Alla Lapushchik. Published in 2015 by Sterling Epicure, an imprint of Sterling Publishing Co., Inc. © DeRossi Global LLC. Photography by Gabi Porter