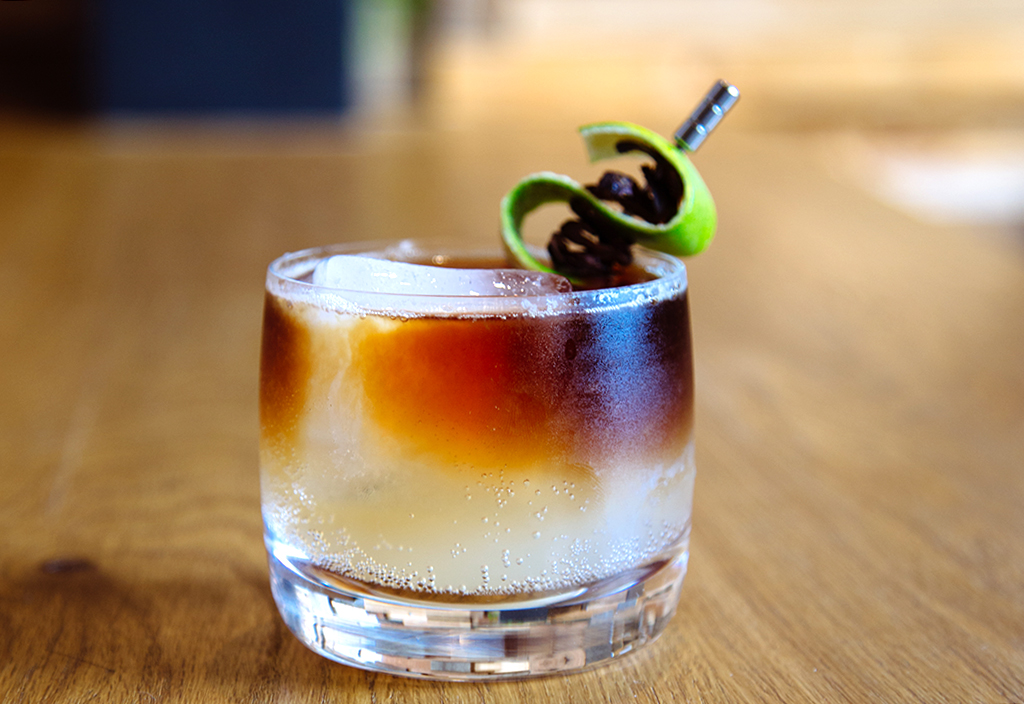 Cascara, or the dried skins of coffee cherries, is an up-and-coming flavor showing up in cafés around the country. At Onyx Coffee Lab, they make a concentrate out of the tea-like brew for use in this playful Dark 'N Stormy riff. The dark date-like sweetness from the cascara sweetly mimics the molasses found in blackstrap rum (used in the boozy classic), but there's no alcohol incorporated here, so you can enjoy one any time. Discover other ways to drink cascara here.
4 oz. ginger beer
½ oz. fresh lime juice
Cascara tea concentrate*
Glass: Old Fashioned
Garnish: lime peel
Combine the lime juice and ginger beer in an Old Fashioned glass over ice and stir to combine. Float the cascara concentrate on top of the mixture and garnish.
Cascara Tea Concentrate: Steep 25 grams of cascara in approximately 9 oz. of hot water for 12 minutes. Strain the husks out of the liquid and let cool. At Onyx, they use Panama Los Lajones Gesha cascara for the mix. You can buy a bag on their website.
Brendon Glidden, Onyx Coffee Lab, Arkansas