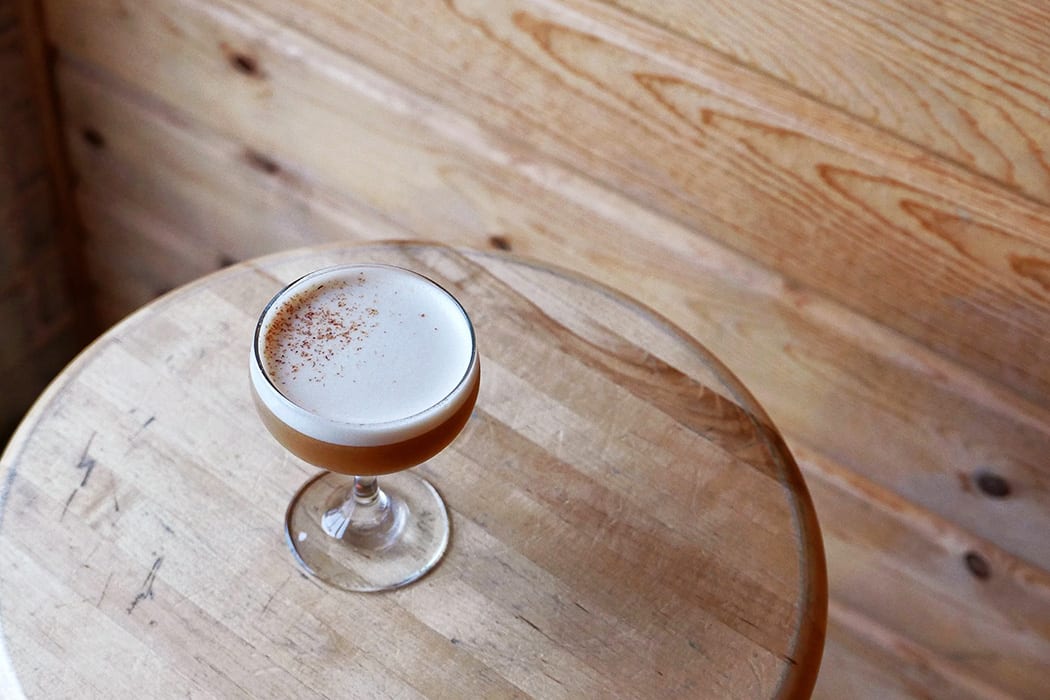 A medley of mint and chocolate liven up this rum-based winter cocktail from Mott St in Chicago.
¾ oz. aged rum (Shores uses Bacardi 8)
¾ oz. Fernet-Branca
¾ oz. fresh lime juice
½ oz. crème de cacao
1 fresh egg white (pasteurized, if you like)
Tools: shaker, strainer
Glass: coupe
Garnish: freshly grated nutmeg
Shake all of the ingredients together with ice in a shaker and strain into a chilled coupe. Twist a lemon peel over the top of the drink and discard. Garnish with fresh ground nutmeg.
Jeremy Vanaman, Mott St, Chicago
---
Did you enjoy this recipe? Sign up for our newsletter and get weekly recipes and articles in your inbox.