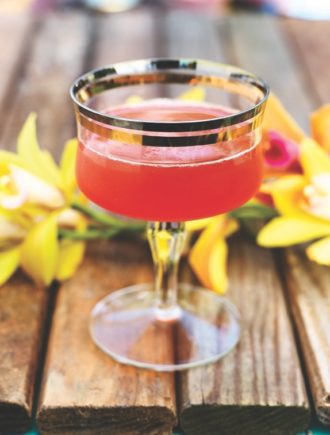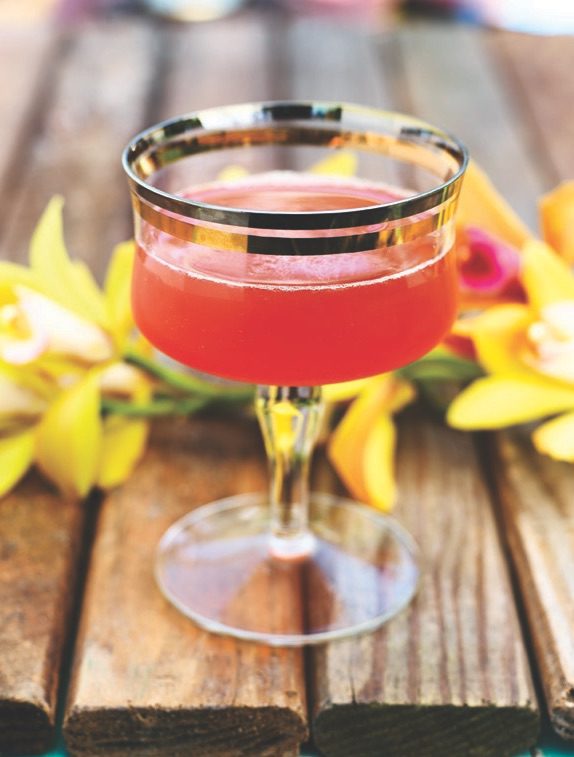 Say "aloha" to this taste of paradise from Hawaiian barkeep Brice Ginardi. "When my wife and I came to Hawaii, we thought we'd find the kind of tropical drinks that exist in West Coast bars," he says, "but that movement hadn't gained traction here yet." So he did what any tiki obsessive would do and opened a bar to fill the void. Here, he takes a traditional tiki formula and highlights fresh, summery ingredients.
1½ oz. spiced rum
¼ oz. falernum
¼ oz. fresh lemon juice
¼ oz. fresh lime juice
¼ oz. passion fruit syrup
¼ oz. grenadine
1 dash Peychaud's bitters
Tools: shaker, strainer
Glass: cocktail
Combine all ingredients and shake with ice. Strain into a chilled cocktail glass and garnish.
Brice Ginardi, Okolemaluna Tiki Lounge, Kailua-Kona, Hawaii