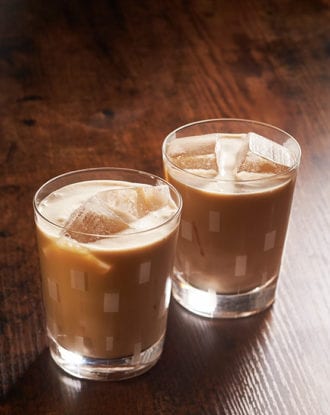 The addition of fresh coffee gives this White Russian recipe an added depth and richness that's just right. It's one of easiest cocktails to make and drink, made popular again in the late 199os when it made an appearance as "The Dude's" favorite drink in The Big Lebowski.
2 oz. vodka
1 oz. Kahlua
1 oz. cream
½ oz. fresh-brewed coffee, cooled
Tools: shaker
Glass: Old Fashioned
Combine ingredients in a shaker with ice, shake to chill and pour into a glass.