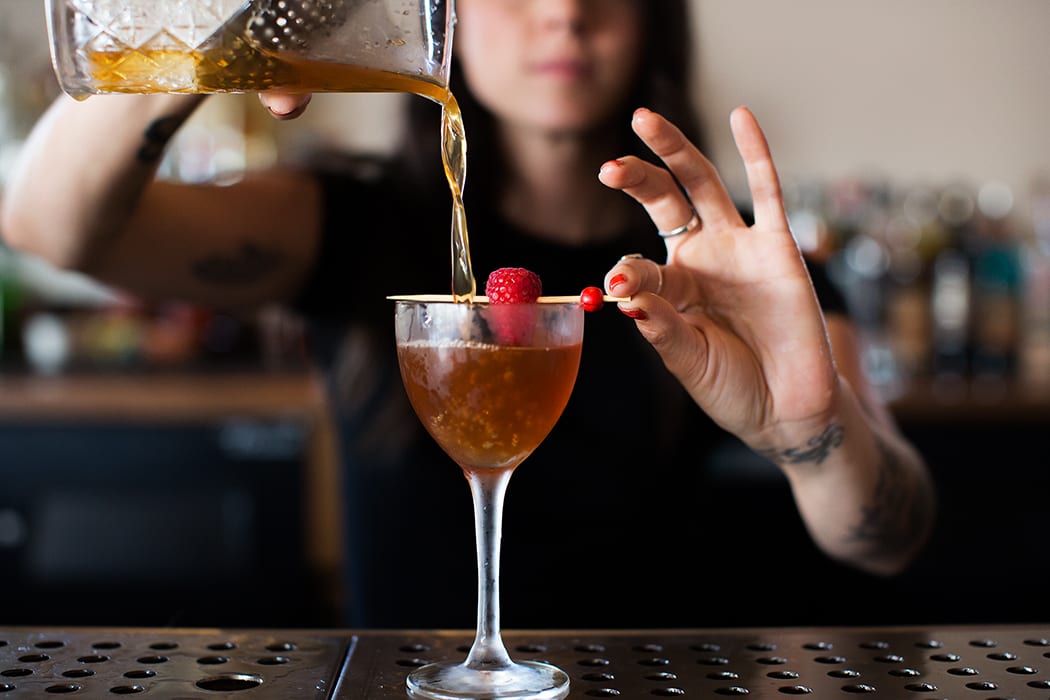 For fans of the classic Manhattan, this Whisky Stirred Cocktail features a whisper of raspberry intertwined with Japanese whisky, which blends beautifully with the smoky sweetness of an Italian amaro.
1½ oz. raspberry-infused Japanese whisky (Bar Flores uses Iwai Mars)
¾ oz. sweet vermouth (Bar Flores uses Cocchi Vermouth Di Torino)
¼ oz. Sfumato Rabarbaro
¼ oz. rich Demerara syrup (2:1)
3 dashes Miracle Mile Sour Cherry Bitters
Tools: shaker, strainer
Glass: Nick & Nora
Garnish: raspberry
Combine all of the ingredients in a mixing glass with ice and stir to chill. Strain into a chilled glass and garnish.
Raspberry-infused whisky: Combine 1 bottle of Japanese whisky with 2 raspberries and briefly pulse in a blender to combine. Allow the mixture to sit overnight. Strain and bottle.
Karla Flores-Mercado, Bar Flores, Los Angeles
---
Did you enjoy this recipe? Sign up for our newsletter and get weekly recipes and articles in your inbox.