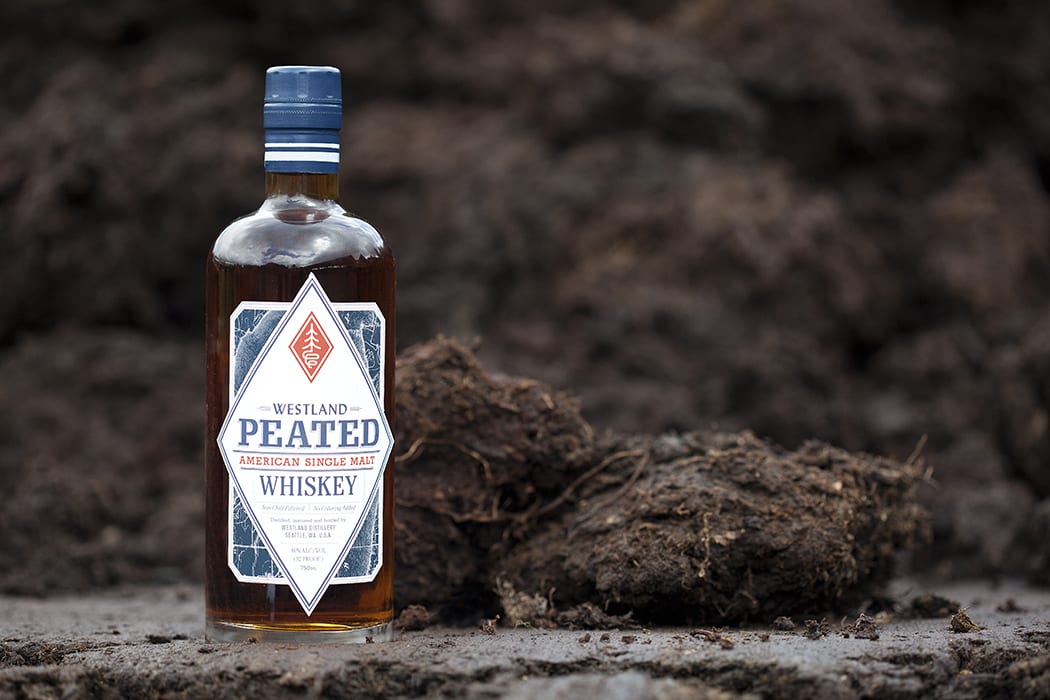 For much of the past century, America's whiskey geography was simple. Kentucky and Tennessee were the prime players in the distilling industry, with states including Indiana, Virginia and California adding drops here and there to the nation's whiskey glass.
But by the beginning of 2017, there were close to 800 distilleries across the country either producing or with plans to produce whiskey, and the whiskey map had spread from its Appalachian core to include distilleries in Alaska, Florida and every state in between (Hawaii, alone among the states, still waits for the local whiskey to flow). And as this geography has spread, so has the talk of terroir—the notion that the place where a whiskey is made, or where its grain is grown, will translate through into the glass in some distinct way.
But terroir can be traced in grapes and wine—whiskey's a different matter. A debate continues between dedicated terroir-ists and those who have their doubts about how distillation may affect the process, but one thing's clear: with whiskey, as with food, Americans are increasingly drinking local. "There's the idea of provenance," says Monique Huston, national spirits director for Winebow, a Chicago-based importer and distributor of wine and spirits. "When whiskey distilleries establish where the grain came from, as you see on restaurant menus [with meat and produce], people are going to start asking more about where their whiskey ingredients are sourced. People value that—it's driven by food, but now we're asking, 'Where was this grown and how was it made?' People will pay for that personal connection."
By turning in a local direction, distillers are mirroring trends in restaurant kitchens and breweries, discovering local growers and the varieties of grains that grow nearby, and translating that flavor into something truly bespoke.
Part of this shift is simple business savvy—purchasing commodity crops in an effort to mimic and compete against large-scale producers is a game almost impossible to win—and part of it is out of a sense of discovery, of finding the answer to the question, "What does a truly local whiskey actually taste like?"
"It's easy to say something has a different taste, but side-by-side comparative tasting with varietal grains shows distinctively different flavors from different climates," says Wayne Carpenter, founder of Skagit Valley Malting in Mount Vernon, Washington. Carpenter sources and processes grain for chefs, brewers and distillers, and says that through side-by-side testing of the same grains from different regions, distillers can discover flavors unique to their region—though we're only just starting to explore the possibilities. "The soils in the Skagit Valley have so much iron in them, if you get something out of the ground, it's so much more iron dense than grain from eastern Washington—and that stuff really comes through. Varietal differences and regional differences, it's almost too much to be explored."
Distillers across the country are meeting local farmers (and, in some cases, growing the grain themselves) and adding other regional touches to add a local flourish to their whiskey. At the recently opened Jeptha Creed Distillery in Shelbyville, Kentucky, the mother-daughter team of Joyce and Autumn Nethery are making bourbon from a vivid-red corn varietal called Bloody Butcher, grown on the family's farm by Joyce's husband Bruce. The New England Corn Whiskey from Berkshire Mountain Distillers in Massachusetts uses corn grown by a nearby neighbor. Other local touches abound: Westland Distilling in Seattle smokes some of its malt using peat from Washington's Olympic Peninsula and matures some of its whiskey in barrels made of Garryana oak, a variety native to the Pacific Northwest, while distillers in Arizona smoke their grain with mesquite, and those in Arkansas turn instead to hickory smoke for local flavor.
At High Wire Distilling in Charleston, South Carolina, Ann Marshall and Scott Blackwell similarly take a local approach to their whiskies. "I come from a farming family—most of my cousins are in agriculture— and when we started looking for local suppliers, we realized a lot of these farmers were growing the same strain of corn as a commodity," Marshall says. "We wanted our whiskey to reflect the historical diversity of crops from 100, 150, 200 years ago. We set out to find growers who were either already growing niche crops like Charleston gold rice and sorghum, talk to professors and seedsmen at Clemson University, and dig into what was historically available to ground our whiskies in what had been grown here."
High Wire now makes two bourbons, a rye whiskey and a sorghum whiskey, and last year they introduced a limited bottling of whiskey made from a local corn varietal called Jimmy Red; the initial batch sold out in 11 minutes. "Kentucky and Indiana have been doing things their way, and making great whiskey—but they're buying corn as the sugar component, and bringing in flavoring grains like rye and wheat, and the barrel is a big flavor ingredient. But why shouldn't corn be a part of that flavor?" Blackwell says. "That's where the Jimmy Red came in for us—distilled, it doesn't taste like yellow or white corn, you don't have that vegetal quality. You're using different corns for different purposes."
As craft distillers such as High Wire explore the possibilities of the local approach, large distillers are similarly looking close to home. Frankfort, Kentucky–based Buffalo Trace Distillery is testing plots of its own corn, grown near the distillery, and other large-scale distilleries are eyeing similar projects for the flavor potential they suggest. Marshall and Blackwell consider this a promising development. "What we're trying to do now is steer our whiskies into a realm where people consider terroir," Marshall says. "There's no reason it can't be an attribute of whiskey as well."
Blackwell agrees. "These guys are starting to think about what else is out there," he says. "It's interesting that they're starting to do that. It's going to bring some real changes, I believe."
---
Like what you see? Get more of the best of liquid culture when you sign up for our bi-monthly magazine. Subscribe now and save up to 59%—it's just $21.95 for one year or $32.95 for two years. Click here for details.