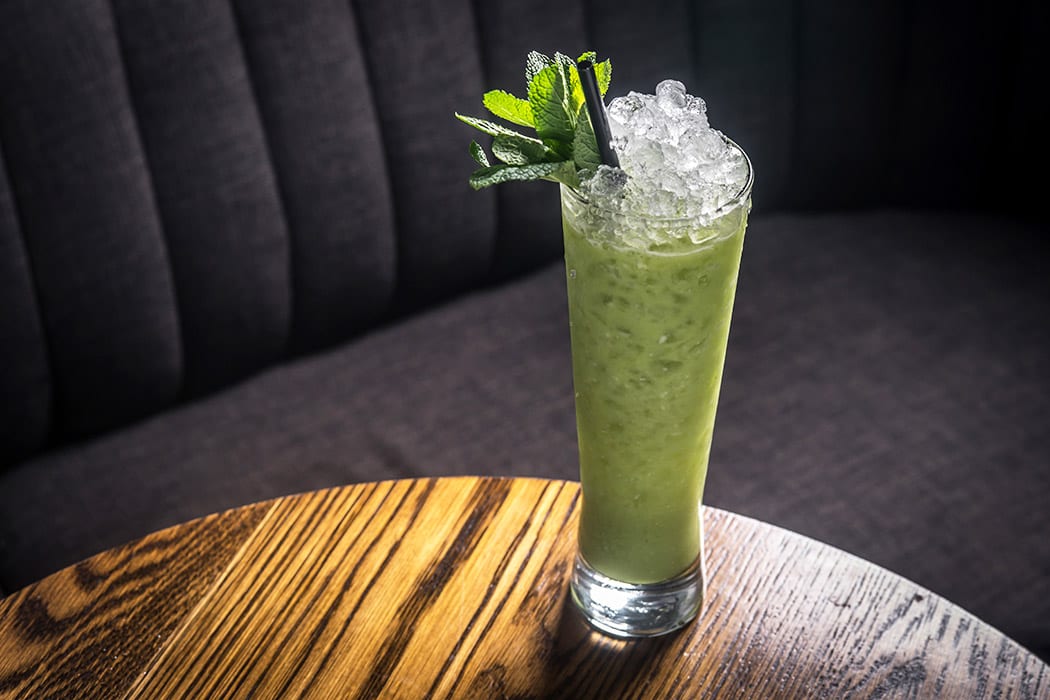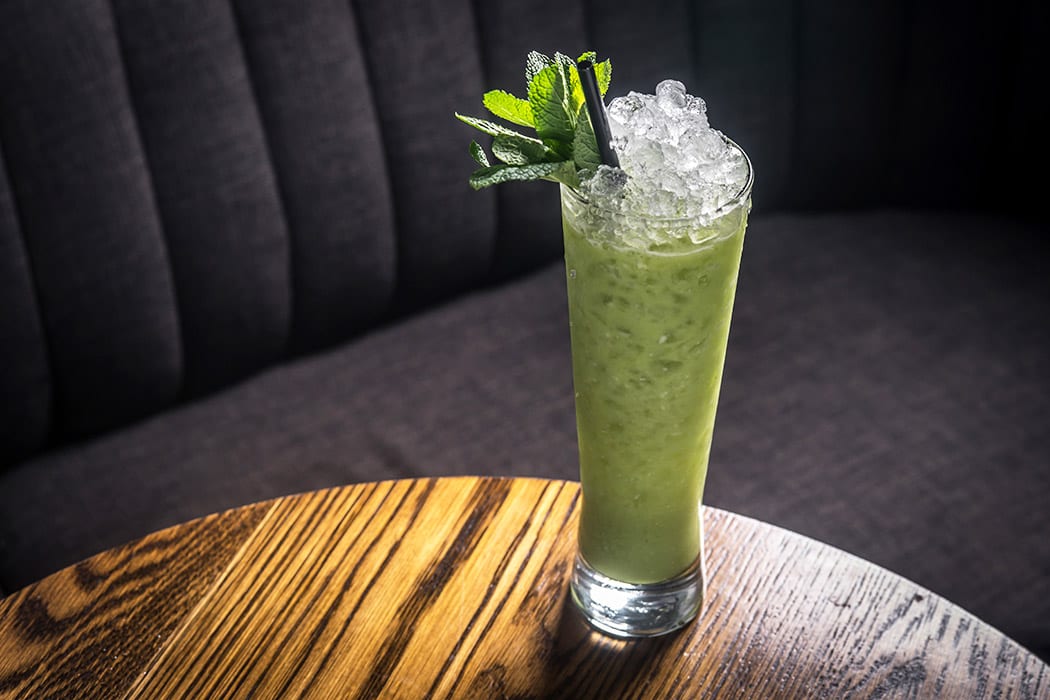 An ode to the classic Piña Colada, this Way of the Warrior cocktail welcomes earthy matcha tea and soothing vanilla to the mix.
1¼ oz. overproof rhum agricole (Pouring Ribbons uses Rhum JM 100 proof)
½ oz. rum (Pouring Ribbons uses Banks 5)
½ oz. pineapple juice
½ oz. fresh lime juice
¾ oz. cream of coconut
¾ oz. vanilla syrup
½ tsp. matcha powder
Tools: shaker, strainer
Glass: Pilsner
Garnish: mint sprig, matcha pocky, paper crane (optional)
Shake all the ingredients together with ice until chilled. Strain into a Pilsner glass with crushed ice. Garnish.
Kayla Hasbrook, Pouring Ribbons, New York City