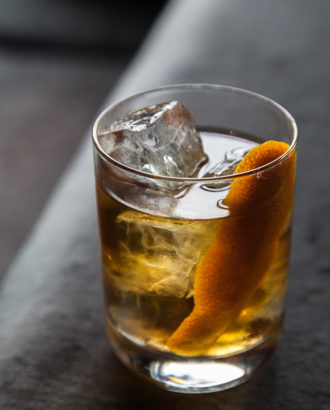 The Walnut Old Fashioned is an old favorite gussied up with the warm complexities of walnut liqueur. Multiply the proportions to fill an empty bottle for a great host gift.
2 oz. bourbon (Swet uses Buffalo Trace)
¾ oz. walnut liqueur
4 dashes orange bitters
Tools: mixing glass, barspoon, strainer
Glass: Old Fashioned
Garnish: orange twist, brandied cherries
Combine ingredients in a mixing glass with ice. Stir until chilled. Strain into an Old Fashioned glass with fresh ice. Garnish with orange twist and brandied cherry. 

Johnny Swet, The Skylark, New York City