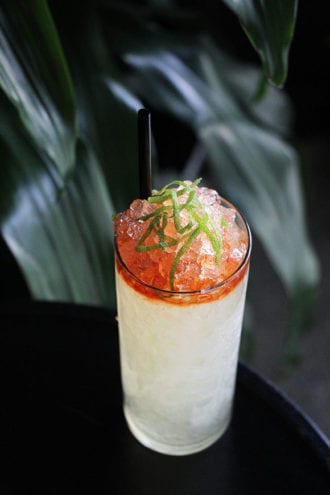 Batavia Arrack, an Indonesian rum made with sugar cane and red rice, brings a subtle funkiness to this fresh swizzle.
1 oz. Panamanian white rum
1 oz. Batavia Arrack
½ oz. fresh lime juice
½ oz. Demerara syrup
1 dash Angostura bitters
Tools: swizzle stick
Glass: collins
Garnish: lime zest and angostura bitters
Build ingredients in a collins glass. Add crushed ice and swizzle to combine. Add more ice and top with angostura bitters and lime zest.
Jenna Rosenbloom, Josephine Estelle at the Ace Hotel, New Orleans
---
Did you enjoy this recipe? Sign up for our newsletter and get our favorite drink recipes of the moment in your inbox every month.