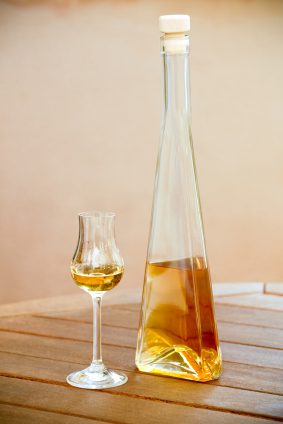 A Provençal aperitif traditionally made with bitter Seville oranges, vin d'orange is a cinch to prepare with relatively few ingredients. In his book, Ready for Dessert, David Lebovitz offers two equally delicious recipes—one that uses the more customary Seville oranges, and this one, which calls for navels.
750 ml. rosé wine
1/2 cup vodka
1/2 cup sugar
1/2 vanilla bean, split lengthwise
1 cinnamon stick
2 navel oranges, quartered
1 lemon, quartered
Combine all ingredients in a large jar, cover and let stand in a cool, dark place for up to 2 weeks shaking every few days. Strain through cheesecloth and funnel into glass bottles. Cork and refrigerate for up to 1 year.
David Lebovitz, Ready for Dessert