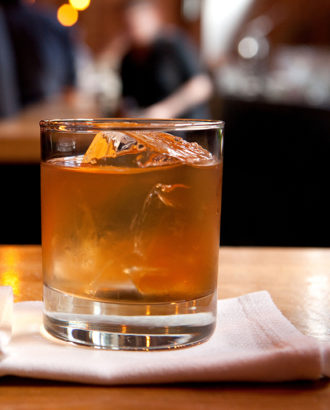 This tropical spin on the Vieux Carré features pineapple rum (ananas means pineapple in many other languages) instead of Cognac.
1 oz. rye whiskey
1 oz. Plantation Pineapple Rum
1 oz. sweet vermouth
½ oz. Bénédictine
1 dash Angostura bitters
Tools: mixing glass, barspoon, strainer
Glass: Old Fashioned
Garnish: orange twist
Stir ingredients together in a mixing glass with ice. Strain over a large ice cube into a double Old Fashioned glass.
Ezra Star, Drink, Boston