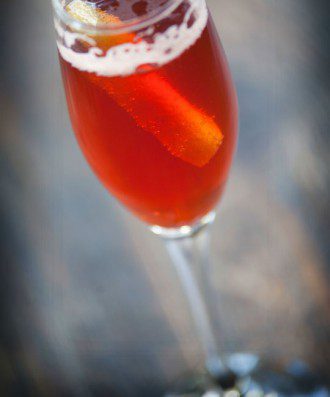 Everything's coming up roses with this floral-scented Veronica Rose Cocktail from Imbibe's 2014 Bar of the Year, Polite Provisions.
½ oz. Aperol
½ oz. rose syrup
2 dashes orange bitters
Sparkling wine, chilled
Tools: barspoon, mixing tin
Glass: flute
Garnish: lemon twist
Combine all the ingredients, except sparkling wine, in a mixing tin with ice and stir to combine. Strain into a flute, top with chilled sparkling wine and garnish.
Erick Castro, Polite Provisions, San Diego