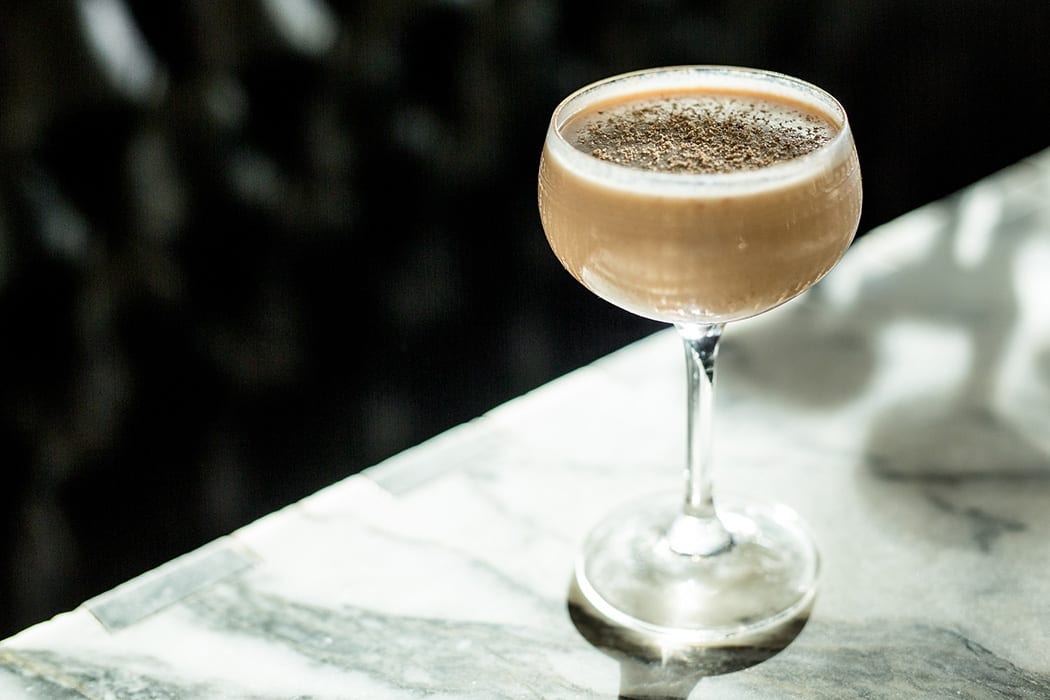 Oat milk lends creaminess to this vegan twist on eggnog, while a special brown butter batter adds a gingerbread-like sweetness to the mix.
¾ oz. spiced rum
¾ oz. Stolen smoked rum (or substitute an aged rum, like Zaya or Plantation 5-year)
¼ oz. allspice dram
1½ oz. oat milk
1½ oz. brown butter nog batter
1 dash salt
Tools: shaker, strainer
Glass: coupe or Nick & Nora
Garnish: grated nutmeg and grated cinnamon
Add ingredients to a shaker tin with ice and shake to combine. Double strain into a Nick & Nora glass and garnish.
Brown Butter Nog Batter
8 oz. non-dairy butter, browned (Kindred uses Earth Balance butter)
8 oz. brown sugar
⅓ cup unrefined cane sugar
¾ cup coconut cream
1 Tbsp. vanilla
¼ Tbsp. sea salt
1 tsp. cinnamon
¼ tsp. allspice
1 tsp. cloves
In a large saucepan, melt the butter over medium heat until it begins to foam. Keep a close eye on the butter as it browns, making sure that it doesn't burn. When the color turns a light brown, reduce the heat, add brown and unrefined sugars and whisk to combine (it doesn't need to fully dissolve). Remove from heat. Add the butter/sugar mixture and all the remaining ingredients to a blender and blend on high until smooth. Let cool before using.
Dannika Underhill, Kindred, San Diego
---
Did you enjoy this recipe? Sign up for our newsletter and get our favorite drink recipes of the moment in your inbox every month.