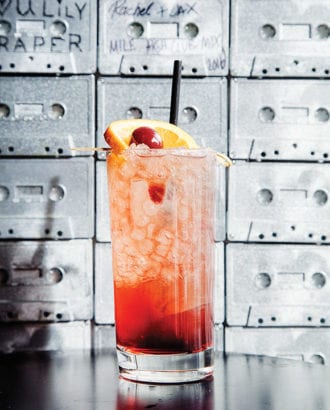 A 1980s hardcore anthem lends its name to this simple but delicious vodka cocktail.
2 oz. vodka
½ oz. fresh lemon juice
¼ oz. simple syrup (1:1)
1 dash Angostura bitters
4 oz. black cherry soda (Boylan's recommended)
Glass: Collins
Garnish: lemon wheel
Combine ingredients in ice-filled glass and stir to combine. Garnish.
Sean Kenyon Occidental, Denver