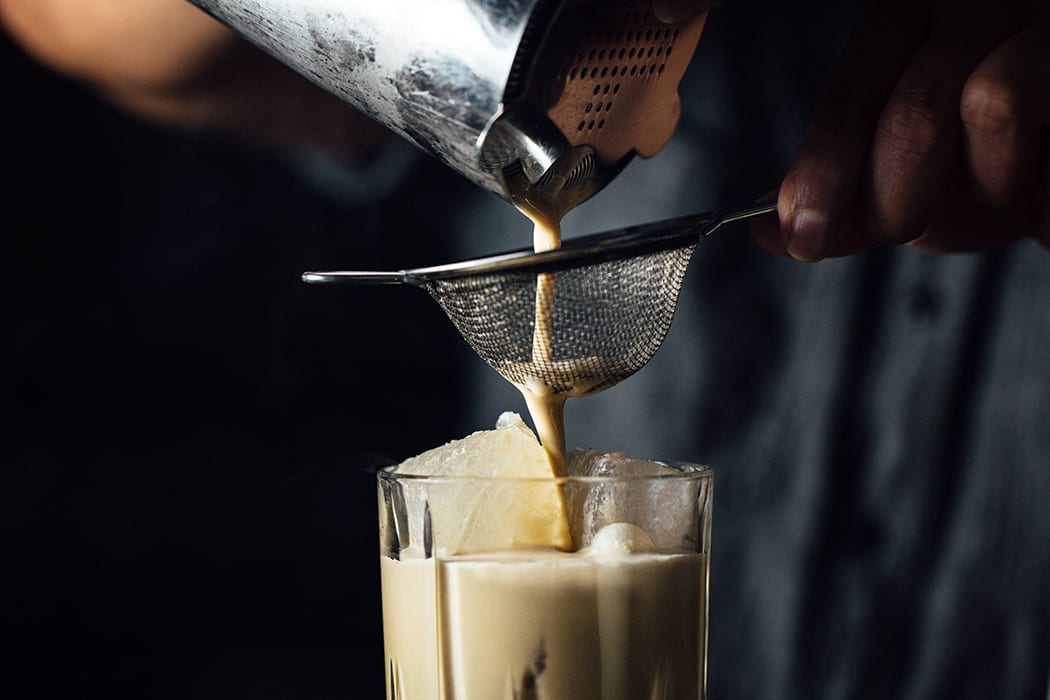 For the White Russian at Palm Springs' Truss & Twine, bar manager Dave Castillo nixes vodka and doubles down on the coffee flavor with a coffee–infused gin. Castillo uses a Vietnamese coffee blend from Trung Nguyen, but you can substitute your favorite dark-roast coffee.
1½ oz. coffee liqueur
1 oz. coffee-infused gin
1½ oz. heavy cream
½ oz. rich simple syrup (2:1)
Tools: shaker, strainer
Glass: double Old Fashioned
Garnish: grated coffee bean
Add the coffee liqueur, coffee-infused gin, heavy cream and simple syrup to a shaker with ice. Shake well, then double strain into an ice-filled glass filled, then garnish.
Coffee-Infused Gin: Mix 1 liter of London-dry gin with 2 oz. of ground Vietnamese coffee, let it sit for 20 minutes, then strain and bottle for use.
Dave Castillo, Truss & Twine, Palm Springs, CA
---
Did you enjoy this recipe? Sign up for our newsletter and get weekly recipes and articles in your inbox.